Request for Proposal- 'Review of options for improving habitat complexity in sand affected streams' - [Archived Advertisement]
Upper Murrumbidgee Demonstration Reach (View other jobs from this organisation)
First listed on: 28 July 2021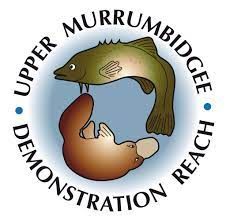 Request for Proposal- 'Review of options for improving habitat complexity in sand affected streams'
The Upper Murrumbidgee Demonstration Reach (UMDR) comprises a partnership of government and non-government entities that work together to improve conditions for fish and other aquatic species in the upper Murrumbidgee River between Tantangara and Burrinjuck Dams. The UMDR's key focus is to carry out actions aimed at improving fish populations and community engagement along the upper Murrumbidgee River. The UMDR, through Bush Heritage Australia (BHA), have recently been successful at obtaining a Native Fish Recovery Strategy grant from the Murray Darling Basin Authority to implement the Upper Murrumbidgee Recovery Reach (UMRR) project. A part of this project is to look at how habitat complexity in sand affected upland streams such as the upper Murrumbidgee River can be improved to benefit river health and the habitat of aquatic species (such as native fish, Murray river crays, platypus and Rakali).
Request for Proposal:
The UMDR, under the auspices of BHA, is requesting proposals from suitably qualified and experienced consultants/contractors to provide a review of the current body of knowledge in respect to improving instream habitat complexity and ecological functioning in sand affected streams. The review is to highlight lower cost and possibly lower-tech options which would be applicable to the upper Murrumbidgee River, the aquatic species found there and which the community could be involved with implementing. Based on the recommendations of the review, the UMRR project will work to trial the most suitable options identified as funding allows.
The project has allocated a maximum period of six weeks for the completion of the review. This does not include the time it takes for the UMDR to provide comments on draft documents. The final report would need to be delivered by 26 November, 2021.
It is desirable that the successful contractor has a background or experience in fish and aquatic ecology, instream habitat restoration and or fluvial geomorphology. A high level of local knowledge is also desirable.
How to apply:
To apply please email Antia at upperbidgeereach@gmail.com to receive the RFP and Project Scope documents.
We invite you to submit your proposal form, quote and CV by COB on the closing date (Friday, 20th of August, 2021).
Closing Date:

20 Aug 2021
Location:

NSW
ACT
Work Type:

Contract/Temp
Category:

Environmental/Water/Waste
Research/Statistics/Data
Rivers/Wetlands