First listed on: 05 August 2022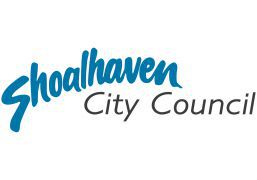 About Shoalhaven Council
Shoalhaven City Council is a dynamic organisation serving a large and diverse community; limitless opportunity exists for an exciting and rewarding career. The Shoalhaven is located just 2 hours from Sydney and 2.5 hours from Canberra. The Shoalhaven is home to 104,000 people and comprises of 49 unique towns and villages. It is a place of great natural beauty and offers an enviable lifestyle and positive work-life balance.
About the role
This is a permanent, full time, Monday to Friday 9.00am to 5.00pm position working 35 hours per week. Located at the Nowra Administration Building.
The advertised salary is based on the grade of the position, comprising of 4 steps within the range shown. The starting salary is at Step 1 within the grade. Progression through the salary steps shall be based upon the achievement of performance objectives relating to the position.
Duties
Reporting directly to the Chief Executive Officer, the focus of this position is to:
Develop and implement corporate and community communication strategies that effectively promote Council and are aligned with Council's adopted Integrated Planning & Reporting Framework.
Provide highly professional advice and support to the CEO, Mayor, Councillors and staff in managing media interactions.
Create and deliver a variety of communications collateral including web content, fact sheets, community newsletters, and media statements. and presentations.
Drive implementation of the approved stakeholder, community engagement and communications program, including coordinating the tasks of other team members and on-time delivery.
Drive Council's digital experience across various digital platforms, which can include: the project website, social media posts, videos, and other suitable platforms (to support the digital communications specialist)
Promote two-way communication between Council and the community with the objective of continuously improving our standards.
Skills & Experience
In order to be successful in the position, you will be/ possess:
Degree in Communications or a related discipline.
Extensive experience in managing media enquiries and other media interactions in a highly sensitive political environment.
Skills in project management, graphic design, copywriting, proofing, online content management, brand and reputation management, and social & print media
High level of media liaison and strategic communications experience, specifically in the promotion of engagement activities, as well as brand management experience.
Extensive experience in handling sensitive and confidential information in a senior executive or political environment
Issue, crisis and conflict management skills
Class C Drivers Licence

Desired Experience:
An understanding of Community Engagement and Iap2 Spectrum, Understanding of leading, influential stakeholder engagement leading practice, including knowledge of how to reach target Audiences
An understanding of local government and legislated engagement requirements
Advanced computer/program skills
Post graduate training in a relevant discipline.
This position requires a current NSW Working with Children Check. Applicants are required to apply and pay for this check if not already obtained.
Benefits
We are committed to creating a positive culture and strong team environment, and offer a range of benefits:
Generous Leave Entitlements
Long Service Leave After 5 Years
9 Day Fortnight for Outdoor Staff
Flexitime for Indoor Staff
Fitness Passport
Novated Lease Arrangements
Discounted Private Health Insurance
Training and Development Programs
How to Apply
You will be required to submit an online application by attaching your resume (please ensure you submit in Word or PDF format) and respond to questions regarding general information about you.
In addition, you will be required to demonstrate how you satisfy the requirements of the position by answering the below questions relevant to the essential criteria as outlined in the job advertisement.
For more information on the application process, please visit how to apply on Councils website.
At Shoalhaven City Council our corporate core values are: Collaboration, Adaptability, Integrity and Respect. Please choose one value and advise how you have enacted this value in a professional setting.
Please list the relevant qualifications and experience you hold.
Briefly describe your experience in preparing communications collateral including web
How do you effectively manage your time and ensure deadlines are met?
Briefly describe your experience supervising and supporting teams, how do you approach leadership tasks?
This position requires an NSW Working With Children Check, please provide your Working With Children Check number.
Contact: Joel Vardareff – Senior HR Business Partner - 02 4429 5485
Applications Close: Wednesday, 17 August 2022 (at Midnight)
Shoalhaven City Council is an equal opportunity employer committed to embracing diversity and inclusion, and encourages applications from people of all ages, abilities and backgrounds
When your application has been submitted completely, you will receive a confirmation email
Closing Date:

17 Aug 2022
Location:

NSW - Nowra
Salary:

Salary: $106,145 - $121,812 p.a. plus 10.5% Super
Work Type:

Full Time
Category:

Executive Management
Media/Communications/Marketing