First listed on: 27 October 2020
Director Planning & Place
Salary:

Salary commensurate with experience + vehicle + monthly ADO + Super

Permanent Full Time

An opportunity to make a difference in an organisation that is progressive and people focused.
We are building a safe and inclusive culture where our people are empowered to deliver their best work. Embracing innovation and change, we continually deliver richer and higher quality services to a vibrant, diverse and iconic municipality. We are passionate and energetic, working as one team to build a healthy, prosperous and sustainable community. Progress is important to us, and we and make it a priority to invest in our people's wellbeing, growth and development

As a member of a high-performing executive team, you will act as the primary advisor to the CEO and Council and will have responsibility for the below areas:

Setting the strategic direction for planning and investment across the City, focusing on building a healthy, prosperous and sustainable community.

Leading the organisation with an innovative approach to planning, consistent with community demand and expectations.

Working in partnership with local businesses and the community to drive economic growth.

Setting the performance reporting framework that connects our people, functions and activities to deliver value to our community.

Creating a safe and inclusive culture that genuinely invests in our people's wellbeing, growth and development
We are seeking applications from established, respected leaders who bring:
Proven experience in senior executive roles that have delivered significant change and improvement to organisational performance

Visionary leadership with a passion for embracing innovation and change, focused on getting the best outcomes for Council and the community

Proven experience in transforming workplace functions and cultures in line with organisational purpose, vision and strategy

A balanced and objective approach to decision making

Applicants will bring relevant qualifications in Planning, Public Administration, Business or similar plus extensive experience leading large and complex teams. Post graduate qualifications in management or related field and previous experience and/or knowledge of the Local Government environment is highly desirable.

To obtain a success profile, please go to camdensearch.com.au or contact Charlie Cole on

Charlie@camdensearch.com.au

. Applications close on Sunday 8th November 2020 and all enquiries will be treated with absolute confidence.

City of Stonnington is a child safe and equal opportunity employer committed to an equitable, diverse and socially inclusive work environment and a positive, barrier-free recruitment process. We actively encourage applicants from an Aboriginal and Torres Strait Islander heritage, people living with disability, LGBTIQ+ and people from culturally diverse backgrounds to explore the opportunity of a career at the City of Stonnington.

Work for Stonnington today. Work that matters. People who make a difference.

We are using Cambden Search & Selection for the executive recruitment of this role. Please do not apply through our website. Contact Charlie Cole at Cambden to apply.

Submitting your application
A Position Description is attached below for your perusal which includes the Key Selection Criteria. Applicants must address the Key Selection Criteria as part of their application. To be eligible to apply for this position you must have an appropriate Australian or New Zealand work visa.


For further information on how to apply contact the Council's Recruitment Officer on Ph: 03 8290 1333.
For position related queries, please contact
Charlie Cole - Camden Search & Selection
on
Charlie@camdensearch.com.au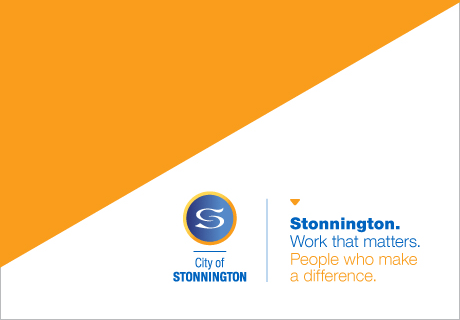 Closing Date:

08 Nov 2020
Location:

VIC - Malvern
Salary:

commensurate with experience + vehicle + monthly ADO + Super
Work Type:

Full Time
Category:

Business Development/Planning
Change Management/Continuous Improvement
Community Planning/Engagement
Economic Development/Commerce
Executive Management
Stakeholder Management/Engagement