First listed on: 09 January 2021
Senior Project Accountant
Salary:

$98k to $190k per annum + monthly ADO + Superannuation

Permanent Full Time

New position in a progressive and people focused organisation

Public Sector People are working in partnership with Stonnington City Council in hiring a full-time permanent Senior Project Accountant.
- Career development opportunities
- Health and wellbeing initiatives
- Flexible working hours and a monthly accrued day off
- Friendly, supportive, and inclusive culture

About the role:
Reporting directly into the CFO, you will be required to deliver the financial components of the capital works governance process, including supporting the Capital Works Committee in the identification, performance monitoring, forecasting, prioritisation and completion of capital projects.

You will be responsible for the financial management of the capital works program which will include:
- long-term strategic planning
- review of proposals
- budget bids/business cases,
- ensuring robust budget proposals and adequate consideration of ongoing operational impacts

In addition, you will be required to manage the capital contributions/income including
- open space and developer's contribution reserve
- capital grants
- annual asset revaluations

Further to this, you will be partnering with the Environment and Infrastructure Unit to enhance financial oversight of the 10 year capital works program and drive future planning assumptions of the LTFP.

You will drive capital works process improvements through the redesign of business processes, asset management tools and templates to enable efficient and effective work practices.

Additional to this, you will provide the timely provision of accurate, high quality capital works reporting and financial advice to support the administration and monthly review of asset transactions.

Requirements Include:
- Extensive problem solving skills to identify and analyse options and provide viable recommendations to senior management.
- Strong financial acumen and working knowledge of financial systems, especially where they relate to capital budgeting, reporting and capitalisation of projects.
- Demonstrated understanding of the project lifecycle and long-term asset planning.
- Professional finance qualification such as CA, CPA or equivalent

Other requirements include:
- Personality & Behavioural Assessment prior to an offer of employment
- Satisfactory Police Check result prior to an offer of employment being made

Additional benefits:
- Comprehensive health and wellbeing program
- A safe and welcoming environment where you will be encouraged to innovate and embed new ways of working and interacting with stakeholders
- Opportunities to develop and progress your career
- Access to the Executive Team to share ideas and make a difference across the enterprise
- Recognition and inclusion of our Aboriginal and Torres Strait Islander communities.

Apply now with your resume including a cover letter. City of Stonnington is a child safe and equal opportunity employer committed to an equitable, diverse and socially inclusive work environment and a positive, barrier-free recruitment process. Applicants from an Aboriginal and Torres Strait Islander heritage, people living with disability, LGBTIQ+ and people from culturally diverse backgrounds are encouraged to explore the opportunity of a career at the City of Stonnington.

We are using an external recruitment agency to fill this position. Please contact Bryony Reid, at Public Sector People on (03) 8535 3111 for more information and how to apply. Please do not apply through our portal.

Applications close Friday 15th January at 17:00.
Submitting your application

We are no longer using Position Descriptions or Key Selection Criteria. Please use your cover letter to demonstrate to us that you can 'deliver' the aspects of the role and that you have got what is needed to 'thrive'. These are the top two sections in the Success Profile below. You do not need to have a heading of each point or address each point individually. Recommended no more than 2 pages for your cover letter.

If you have any support or access requirements, or would like to discuss an alternative application process please contact a member of the Talent Acquisition Team 8290 1333.

To be eligible to apply for this position you must have an appropriate Australian or New Zealand work visa.
For further information on how to apply contact the Council's Recruitment Officer on Ph: 03 8290 1333.
For position related queries, please contact
Bryony Reid - Public Sector People
on Ph:
(03) 8535 3111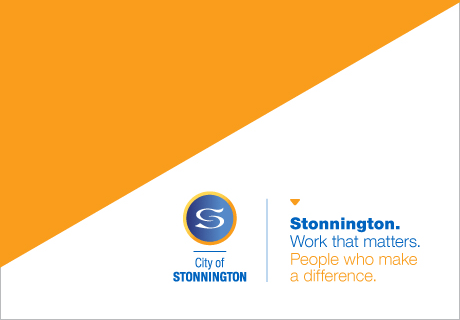 Closing Date:

15 Jan 2021
Location:

VIC - Malvern
Salary:

$98k to $190k per annum + monthly ADO + Superannuation
Work Type:

Full Time
Category:

Accounting/Finance/Auditing
Infrastructure