First listed on: 23 June 2022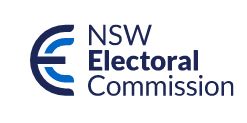 Digital Production Lead
New South Wales Electoral Commission
Classification: Clerk 9/10
Job Status: Full time, Ongoing
About us
The New South Wales Electoral Commission exists to deliver trusted and independent systems, processes, oversight and engagement that support democracy in New South Wales. Our vision is to maintain confidence in the integrity of the democratic process and make it easy for people to understand and participate.
Our work includes running elections, communicating with and engaging the public, providing trusted compliance processes for political participants and regulating compliance, supporting transparency by publishing disclosures of political donations and expenditure and other registers, advising on improvements to legislation and enforcing electoral laws. Our strong and positive working culture is reflected in our behaviours - Collaborative, Customer-centred; Solution focused, Transparent and Responsive - and anchored in the NSW Public Service values of Integrity, Trust, Service and Accountability.
About the role
Reporting to the Digital Product Manager, this role is responsible for ensuring digital technologies, platforms and experiences are designed and developed to meet the strategic objectives of the NSW Electoral Commission. The Digital Production Lead will manage the daily web production and support the roadmap execution, delivering user-centred outcomes and continually striving to enhance the online experience for more than 5 million stakeholders across the state.
This role will collaborate with both internal and external stakeholders, fostering relationships and translating consumer research and feedback to create a digital presence that is engaging, innovative, accessible and compliant.
We are currently working in a hybrid arrangement split between WFH and our office based in Elizabeth St, Sydney.
About you
You will develop strong stakeholder relationships, leverage domain expertise and influence to manage competing priorities and navigate ambiguity. Thriving in a leadership position, you will identify opportunity with an eye for the future and display an analytical approach to creative thinking in supporting the Digital Product Manager to create a test-measure-iterate culture.
With awareness of the latest digital trends, you will flourish in a fast-paced environment and showcase your knowledge in best practice product and content management through accessibility (WCAG) and compliance; striking a balance between technical debt and new features.
You have vast experience in managing and maintaining websites via CMS platforms including information architecture, content publication, SEO and an understanding of web development.
This role provides you with the opportunity to play a large role in delivering high quality digital experiences in a rapidly evolving organisation, supporting the delivery of democracy for the people of NSW.
Your employment will be subject to National Criminal Records Check to determine your suitability for employment.
Essential Requirements
As the successful candidate, you will have:
Relevant tertiary qualifications or equivalent professional and technical experience.
Experience working in a digital production lead capacity within a services-based environment, including successfully delivering projects using Agile methodology.
Experience working across a range of content management systems and web-based applications.
Experience managing people and coaching high-performance teams.
Experience managing competing stakeholder and business needs with proven collaboration and stakeholder management skills.
Demonstrated understanding of, and fluency in, web analytical tools, accessibility and digital marketing applications.
High attention to detail and accuracy.
And:
Politically neutral with no affiliation to political parties or lobbyists/third party campaigners.
Satisfactory Criminal Record Check.
How to apply Your application should include:
a resume
brief covering letter (maximum of two pages) which addresses how your skills and experience suit the role.
Answers to the following two targeted questions:
1. Effective stakeholder management is a key element of this role. Can you provide some insight as to how you manage competing priorities from different areas of the organisation? Please provide an example of when you have been able to achieve exceptional results in this context? (maximum 300 words)
2. Can you provide an example of when you have identified a critical project or platform issue? How did you communicate the matter to key stakeholders and how did you support the outcome? (maximum 300 words)
For further information regarding the role please download the documents below:
Applying for a role in the NSW Public Service
The NSW Electoral Commission is committed to maintaining public confidence in the integrity of the electoral system. The NSW Electoral Commission expects that employees refrain from membership of any political party and from engaging in political activity which could be seen as reflecting adversely on the strict political neutrality of the NSW Electoral Commission. Applicants who are seen to be or are active in political activities should disclose such information as part of their application.
A talent pool may be created from this recruitment for ongoing and temporary roles of the same work classification that may become available for filling over the next 18 months.
The NSW Electoral Commission requires all workers to be vaccinated for COVID-19. You must have received two doses of a COVID-19 vaccination by the commencement of your engagement or prior to first attending at a NSW Electoral Commission location. You must produce evidence of your vaccination status for inspection when you first attend for work. You may also be required to provide evidence of booster vaccine doses, in due course, and any such arrangements will be notified to you separately.
Learn more
For further information, contact Billy O'Neill, Digital Product Manager: billy.oneill@elections.nsw.gov.au
Closing date: 3rd of July 2022
Applications received and completed after closing will not be considered for selection.
Closing Date:

03 Jul 2022
Location:

NSW - Sydney
Salary:

$116,531 - $124, 901
Work Type:

Full Time
Category:

ICT