First listed on: 23 June 2022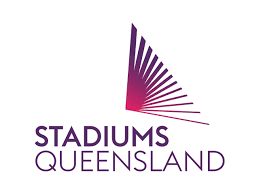 Network and Systems Support Officer
Seeking an experienced Network officer to install and maintain network infrastructure to assist SQ in delivering a seamless customer experience
The role:
The Network and Systems Support Officer is required to provide comprehensive network and systems support for Stadiums Queensland (SQ). This includes the installation, monitoring, maintenance, troubleshooting, optimisation and support for all network hardware, communication links, supporting software and associated technologies.
The Network and Systems Support Officer will also support the wider Infrastructure Team in the installation, monitoring, maintenance, troubleshooting and support for core server and cloud technologies as directed by the Infrastructure and Cloud Lead.
Key tasks include:
Install, maintain and support SQ's critical LAN, WAN and WLAN network infrastructure including switches, routers, WAPs and power protection equipment.
Be functionally responsible for the installation, maintenance, support and troubleshooting of SQ's critical network and cabling infrastructure including telephony, Ethernet and fibre systems.
Service venue and client technical support requirements in a timely and efficient manner, providing on-site and on-call technical services for the organisation.
Identify and resolve problems and provide quick work-around solutions (when required) across a broad range of network services.
Record and update all network documentation including network monitoring systems, IP Address registers, technical procedures, cabling warranties, logical and geographical network diagrams etc.
Work in conjunction with the Technical Support Officers to engage with external parties and provide on-site event/bump-in technology support across Stadiums Queensland's venues.
Liaise with venues to ascertain upcoming event requirements / changes to systems and/or services and develop solutions to address these requirements.
The organisation:
SQ is charged with the management of major sports facilities that are declared under Queensland Government regulation as being venues having the capacity to stage national or international sports events, recreational or entertainment experiences. SQ's portfolio of venues include Suncorp Stadium, The Gabba, Sleeman Sports Complex, Brisbane Entertainment Centre, Queensland Sport and Athletics Centre, Queensland Country Bank Stadium, Cbus Super Stadium, Queensland Tennis Centre and Metricon Stadium.
Please visit the Stadiums Queensland Careers page, for the full position description and details on the application process.
Closing Date:

10 Jul 2022
Location:

QLD - Milton
Salary:

A05 $90,689 to $98,567
Work Type:

Full Time
Category:

ICT