First listed on: 09 June 2017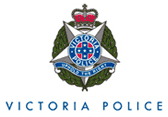 Unit Manager (Physical Security Advisor)
VPSG-5 range $90,890 - $109,969 p.a. + super + leave loading*
One (1) full time, ongoing position available
Working within the Information Management Standards and Security Division, Information, Systems & Security Command located at the Victoria Police Centre, 637 Flinders Street, Docklands**

About the role
The Physical Security Advisor provides security advice to all levels of the organisation and designs, develops and oversees implementation of enterprise security risk reduction strategies.
Some of your duties will include:
Reporting to the Protective Security Portfolio Manager.
The provision of physical security advice based on best practice methodologies including the Protective Security Policy Framework.
Liaising with federal and state government counterparts.
Representing the physical security interests of Victoria Police in a multi-jurisdictional or intergovernmental context.
Conducting threat based risk assessments and site reviews and developing risk treatment plans to inform Agency Security Adviser and Security Executive decision making.
Staff management.

As the successful applicant you will have:
An accomplished ability to influence internal and external stakeholders from all levels of the organisation.
A Certificate 4 in Security Risk Management, Government Security or Protective Security.
A comprehensive understanding of AS/NZS ISO 31000 Risk Management, HB: 167 Security Risk Management and the Physical Security requirements (including zone requirements) articulated by the Protective Security Policy Framework.
A thorough understanding of contemporary electronic and physical security controls and their application in high risk environments.


Requirements and relevant information:


* From 1 July 2017, The VPSG-5 salary will be $92,253 - $111,619.
**Your usual place of work will be within the Information Management Standards and Security Division, Information, Systems & Security Command, however you may be required to work at any other division within the Department / Command as required.

How to Apply
Please click the "Apply Now" button at the bottom of this advertisement. Please view the full Position Description attached to this advertisement before applying. If you are experiencing accessibility issues, please open the Position Description through Acrobat Reader.
Applicants are to complete the application form:
When opening the Application Form which is attached to the advertisement, please 'save' a copy to complete. Please note that applicants are NOT required to respond to each key selection criteria listed in the position description.
Applications must include:
- Resume
- Completed application form
If you would like to discuss the role further, please contact Ted Osekowski on 03 9628 7366 or via email ted.osekowski@police.vic.gov.au.
If you have a disability / medical condition and require a copy of this advertisement and attached documentation in an accessible format or would like to discuss an access requirement / adjustment for the recruitment process, please contact the VPS Recruitment Team via email vpsrecruitment@police.vic.gov.au
Please note: No applications will be accepted via email, applicants must click on "Apply Now" to submit an application.
Closing date for applications is midnight, Wednesday 21 June 2017.
Find out what it's like working as a Victorian Public Servant for Victoria Police: http://www.policecareer.vic.gov.au

Please click the 'Apply Now' button below.


Closing Date:

21 Jun 2017
Location:

VIC - Docklands
Salary:

$90,890 - $109,969 p.a. + super
Work Type:

Full Time
Category:

Emergency Services/Management
Management/Leadership
Risk Management