First listed on: 22 September 2017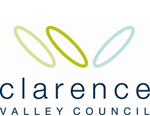 Revenue Coordinator
Clarence Valley Council performs a range of functions and is one of the valley's largest employers. We have a reputation in the community for providing quality service and this is a credit to the teamwork, dedication and skill of our employees. We value our employees and provide a progressive, rewarding and flexible working environment. Benefits include:
a 9 day fortnight
the opportunity to accrue time in lieu
support for study at TAFE and University level
the opportunity to 'purchase' leave
access to an Employee Assistance Program
Special Leave for RFS and SES volunteers
Defence Leave for members of the ADF Reserves
To view the position description download here.
This is a permanent full time position within Council's Finance and Supply Section. The salary range for the position is $79,433 - $94,725, plus superannuation.
Purpose of the position is to:
Coordinate the timely annual issue of Council's rates and water assessments and all subsequent reminder notices, the collection of the resulting income and ensure the accuracy of all rating information held on Council's master file.
Provide Council and its senior staff with quality rating information and advice that allows for the formulation of Council's annual Operational Plan and Revenue Policy, in particular, Council's Rating Policies.
Ensure that the Revenue team functions efficiently and provides a high level of service to management, community and staff.
The position is located in Grafton.
For further information please contact Matthew Sykes, Manager Finance and Supply on (02) 6643 0830.
A probation period applies to this position.
Closing date: Monday,9 October 2017 at 4:00 PM (NSW time).
How to apply:
All applications must be lodged online via Council's website www.clarence.nsw.gov.au.
Once you start your online application you cannot save and return later.
You may wish to prepare your responses in a Word document, and then copy and paste into the fields below.
Attachments such as certificates and licences must be combined into one document before you attach them to your application.
You must use your own email address and not one used previously by another person that has applied for a position with Council.
For further information about the selection process including tips on how to address the selection criteria please refer to the Careers page on the Clarence Valley Council website.

For this application you will be required to supply a resume and relevant certificates and licences.
Council is an EEO employer and indigenous people are encouraged to apply.
Closing Date:

09 Oct 2017
Location:

NSW - Grafton
Salary:

$79,433 - $94,725, plus superannuation
Work Type:

Full Time
Category:

Accounting/Finance/Auditing
Property/Valuations/Rates