First listed on: 21 November 2019
Ranger - Local Council
Allstaff Australia is seeking applicants in consideration for Ranger roles to work for a large northern suburbs Brisbane Council.
Applicants must have skills and experience in the application of local laws compliance activities.

Great opportunity offering a 6 month temporary role with long term employment available pending performance in temp role.
The positions are responsible for carrying local law compliance duties as part of Council's community response team.
Activities will range from investigation and resolving requests from the public regarding animals, nuisances, regulated parking, local laws and other community response related matters in a professional manner; conflict resolution and evidence gathering; compliance patrolling of Council's public areas; reporting and participating in Out of Hours call service.
Applicants with the following requirements will be considered for these roles:
Good numeracy, written and verbal communication skills sufficient to complete paper work, read safety instructions and plans, and to effectively communicate with the public and team members.
Sound experience in undertaking manual tasks in a safe conscious manner.

Demonstrated industry skills and experience in the application of local laws compliance activities

.
Ability to contribute to the work team as an effective team member.
Sound computer skills and the ability to quickly develop competency in operating electronic tools associated with the position, such as Pathway, Objective, Microsoft Office suite, electronic infringement technology and mobile computing devices.
Current C class driver's licence.
Ability to perform the physical aspects of the role which will involve walking for long distances,

animal handling

, driving etc.
Suitable applicants will be subjected to a National Police Check.
Apply now, only suitable applicants will be contacted.

www.allaus.com.au
1300 657 632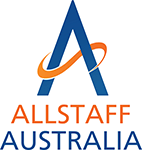 Location:

QLD - Brisbane
Work Type:

Contract/Temp
Category:

Legal/Local Laws/Compliance
Ranger/Animal Services