Water Resources Engineer - [Archived Advertisement]
First listed on: 28 October 2020
Water Resources Engineer
We are NSW's bulk water supplier, river operator and your one-stop shop for licensing, water trades and water information. We supply two thirds of water used in NSW from our 42 dams, rivers and pipelines to regional towns, irrigators, Sydney Water and local water utilities. We also own and operate the largest surface and groundwater monitoring network in the southern hemisphere and build, maintain and operate essential infrastructure.
WaterNSW is seeking a Water Resources Engineer to undertake the development, maintenance and application of a strategic suite of water quality and quantity models for the Greater Sydney supply system. This three - year project requires you to deliver accessible water quality modelling solutions and advice for our customers to protect our catchment health, provide clean water and protect ecosystems using the best available science and engineering for the whole of NSW. The newly formed water quality modelling team is a virtual, agile team looking for innovative, driven individuals, ready to take up a new challenge and deliver excellence in water quality modelling. The water resources engineer position provides senior expertise in hydrologic/hydraulic data analysis, modelling and reporting.
This is a 2 years term role reporting into Water Quality Modelling Manager.
Skills and Qualifications required:
Bachelor's degree or higher in Civil (or Environmental) Engineering.
Demonstrated experience at a senior level in hydrologic/hydraulic data analysis, modelling and reporting.
Experience relating to the management and delivery of projects that investigate large catchment scale water resources for both quantity and quality.
A registered (or ability to be registered) as a Certified Engineer in water resources engineering.
Evidence of understanding of water quality and quantity issues confronting Government and WaterNSW.
Understanding and experience in the build-up and wash-off of contaminants in the catchments, including appropriate certifications (e.g. Certified Professional in Erosion and Sediment Control (CPESC)).
Knowledge and experience in the application of technology (SCADA or modelling systems) for water data or in the development and application of models for catchment, streams and water supply systems.
3D Hydrodynamics and water quality modelling experience
Knowledge and experience in the use of large data sets for modelling, such as SCADA, HYDSTRA and real-time online data for both quality and quantity
Current NSW Drivers Licence
What we are offering
Flexible work arrangement
Attractive remuneration package
Great workplace with good job variety
This is a unique opportunity to work in an organization that values and embraces diversity, and that is committed to ensuring that its employees reflect the NSW community it serves.
Probity Checks:
The successful applicant will be required to undergo pre-employment checks including a National police check and Medical check. Any offer of employment will be subject to successful clearance of these checks.
Queries can be directed to: Recruitment@waternsw.com.au
All applications must be lodged via an online application - emailed applications will not be accepted.
Please complete your personal details and submit a cover letter and resume below. All applications must be submitted online.
Please note - Only shortlisted candidates will be contacted.
Applications close on 11th November 2020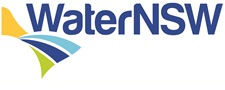 Closing Date:

11 Nov 2020
Location:

NSW
Work Type:

Full Time
Category:

Engineering
Environmental/Water/Waste
Research/Statistics/Data