First listed on: 28 January 2020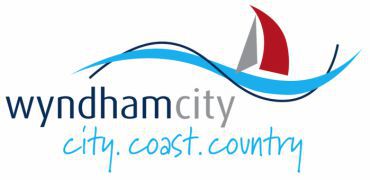 Coordinator City Landscapes & Environment
Continue our sector leading progress for improving our environment in a time of climate change
Permanent, full-time with flexible hours, Werribee-based
Salary commensurate with skills and experience
We are Wyndham, one of Australia's fastest growing and most diverse cities.
Our people are hard at work designing the precincts, building the infrastructure, developing the policies and delivering the programs that will ensure the City is prepared to welcome over 200,000 new residents by 2040.
Shape new possibilities. Be part of something more.
A bit about the role
Reporting to the Manager of the Climate Futures Office, this position is integral to planning Council's landscape design and open space with a focus on delivering projects that respect the natural environment and promote community wellbeing. We are looking for a future focused, ambitious leader to reinvent the way that our environment, landscape design and open space planning team work in collaboration.
We are currently undertaking a large portfolio of high-profile projects, and this role will provide the opportunity to contribute to and coordinate the success of these projects. We liaise with a broad range of stakeholders at various levels of government and are regarded for our accomplishments with programs and thought-provoking leadership.
What you'll deliver
Sound and strategic advice to the unit, driving successful projects and programs
Change management guidance to support the team during this time of organisational change
High level collaborative understanding, drawing from unique priorities to create wholistic strategies for the landscape and environment teams
Enable the team to support continuous improvement and innovative approaches to landscape and open space planning
Future focused plan to deliver industry leading work, undertaking high scale, high profile projects for our community
What you'll bring
Exceptional people leadership skills, with an ability to manage diverse teams towards your single vision
Political acumen, demonstrating the sensitivity of climate change and our natural environment in the broader community
Ambition and drive, inspiring a high performing team to achieve continuous success in the landscape & environment space
Tertiary qualification in Landscape Architecture, Environmental Planning, Urban Design, Environmental Science or Environmental Management or related field
A positive, curious and flexible mind
Be part of something more
Take a look at our job opportunities and you may be surprised at what you discover: a future-focused culture, a sense of purpose and possibility, and real opportunities to strengthen our diverse community. It all adds up to make Wyndham City a great place to belong.
Our people are our most valued asset. We are focused on building a culture that empowers every person to do their best work. Flexibility is built right into our DNA and we are committed to cultivating an inclusive workplace that celebrates a diverse workforce. Ask us how this role can be worked.
So, are you ready to shape new possibilities?
What's next?
If you think this role might be for you, we want to hear from you. Please apply by following the links and sending us a cover letter and your resume. We do not require any selection criteria to be addressed.
https://recruitment.wyndham.vic.gov.au/careers/jobs/coordinator-city-landscapes-environment-80
To find out more about the role, please contact Antoniette Michail, Acting Manager Climate Futures on 03 8734 5439 or Mick Keogh, Team Leader Talent Acquisition Partner on 03 9742 0880.
Applications will be accepted until 09th February 2020.
We are a proud equal opportunity employer. We encourage people from all walks of life to apply for our job opportunities. Our commitment is to provide safe and inclusive environments where everyone can grow and succeed.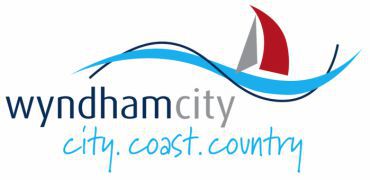 Closing Date:

09 Feb 2020
Location:

VIC - Werribee
Work Type:

Full Time
Category:

Agriculture
Change Management/Continuous Improvement
Environmental/Water/Waste
Horticulture/Arboriculture
Land Management/Planning
Natural Resource Management
Parks and Public Space
Project Management
Sustainability