First listed on: 11 February 2021
EXECUTIVE DIRECTOR, REGIONAL AND SPATIAL PLANNING
Lead Queensland's Regional Planning Agenda
Integral Advisory Role
Shape the State's regional planning outcomes in an economic recovery environment
The Department of State Development, Infrastructure, Local Government and Planning is working to create a strong and resilient Queensland economy that supports thriving communities and regions and planning that creates great places.
The Executive Director, as a senior executive in the Planning Group, plays an integral role in delivering the Planning Group's purpose to administer Queensland's contemporary planning framework and other land use frameworks, in a way that delivers better outcomes for people, places, the environment and the economy.
The Regional and Spatial Planning team delivers 'next generation' statutory regional plans which, in addition to the normal range of planning issues, establishes specific goals, outcomes and policies that focus on driving economic development in Queensland through a coordinated and integrated approach to economic growth, land use and infrastructure planning. These new economic credentials build on the competitive advantages that are specific to a given region and play a key role in delivering on the government's economic recovery plan. The team also plays a key part in monitoring and driving the delivery of regional plans.
With strong linkages to the existing North Queensland Regional Plan and ShapingSEQ, you will be responsible for the ongoing delivery of the Townsville City Deal and the formulation and delivery of a South East Queensland City Deal. The ongoing implementation of both regional plans will continue to seek to strengthen the alignment between the City Deal and Regional Plans through better coordination, governance and collaboration between the three levels of government on shared priorities and investments.
These deliverables will be undertaken in partnership with other government departments, local governments and other stakeholders, and be well-informed and underpinned by strong research, monitoring, demographic and statistical analysis.
Fostering an organisational environment that values trust, outcomes-focus, people-orientation, passion and drive and collaboration, your responsibilities include:
Lead the State's regional planning program and City Deals program;
Provide recommendations for change and improvement to ensure the state's planning and development assessment framework delivers the desired outcomes;
Develop and implement innovative community and stakeholder engagement strategies to support growth management activities and to ensure efficient and effective service delivery to the group's internal and external stakeholders;
Foster collaborative, strategic relationships with key stakeholders across the state;
Manage the delivery and allocation of resources of various planning programs and projects within Regional and Spatial Planning to ensure that project outcomes are delivered on-time and to budget; and
Provide planning advice to the Deputy Director-General, Planning and the office of the Minister, State Development, Manufacturing, Infrastructure and Planning on key issues impacting on the Government's land use and development assessment objectives.
This challenging and pivotal role will suit an experienced leader who has proven leadership, stakeholder engagement and influencing skills.
To apply please click here https://bit.ly/3rKHwEO
For a confidential conversation please contact David Reynolds on 0410471652 or email david.reynolds@davidsonwp.com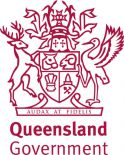 Closing Date:

01 Mar 2021
Location:

QLD
Work Type:

Full Time
Category:

Executive Management
Land Management/Planning
Policy/Strategy/Governance
Stakeholder Management/Engagement
Strategic/Statutory
APS Classification:

Senior Executive (Specialist) Band 3
Senior Executive Service Band 3