ALGA backs new billion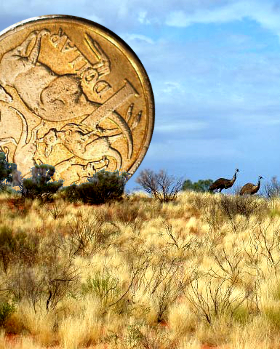 The major local government lobby has welcomed Federal Budget stimulus.
Australian Local Government Association (ALGA) President David O'Loughlin has commended Treasurer Josh Frydenberg's announcement of a $1 billion investment in the local roads and community infrastructure.
The funding comes in addition to the $500 million Local Roads and Community and Road Infrastructure (LRCI) program announced in May.
Councils expect to receive advice of their allocations from the Government shortly.
Cr O'Loughlin said councils are also keen to the $1.2 billion wage subsidy program for trainees and apprentices, which he says will enable them to green-light more "shovel-ready" projects.
"When COVID-19 sent us into national lockdown in March, ALGA called for fast, targeted short-term stimulus with long-term benefits – directed through council – and here it is," Cr O'Loughlin said.
"We reiterated local government's proven track record in delivering – together with the states and the Commonwealth – significant programs such as Roads to Recovery, Bridges Renewal, Road Safety Blackspots, and drought and bushfire relief initiatives.
"We said that financing shovel-ready projects in local government areas would help ward off recession by stimulating businesses and creating jobs across the country, delivering long-term benefits to the nation in the process.
"The local government sector is already successfully delivering the first iteration of the LRCI stimulus program, and it stands ready to do more."