Budget brings council funds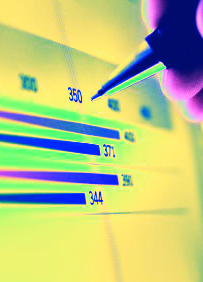 NSW councils have welcomed a cash injection in the latest state Budget.
The budget includes a $96 million commitment to extend the state's Waste Less Recycle More program and finalise the long-term strategy for waste.
Local Government NSW (LGNSW) President Linda Scott said the urgent need to educate communities was a key component of the Save Our Recycling campaign backed by NSW councils.
"Mayors and councillors welcome the fact that the NSW Government has listened to our advocacy to save recycling and will invest $96 million towards a better recycling system," Cr Scott said.
"LGNSW will continue to call for the Government to reinvest the annual $800 million Waste Levy in four ways: council-developed regional waste management plans, revitalised infrastructure, increased procurement of recycled goods and a state-wide education campaign.
"The NSW Budget funding helps tackle one of those four requirements and is a welcome step forward as we face the rapidly-approaching bans on the export of recycling and waste overseas.
"Extending the Waste Less Recycle More program will help promote a circular economy, enabling NSW to create more reusable product, with the potential to create whole new industries and jobs along with it."
LGNSW also welcomed $312 million in new funding for the Fixing Local Roads program, as well as;
Almost $710 million in walking and cycling infrastructure over the next four years
$104.5 million for upgrades to arts and cultural assets that will support existing and create new jobs in the creative sector
Almost $15 million over four years to create a digitally streamlined infrastructure contribution system that should make it easier for councils to manage developer contributions
Extension of COVID-19 relief funding for community and mobile preschools in 2021
$57 million to ensure COVID-19 safe council elections along with a commitment not to impose postal-only voting
$139 million in interest-free loans to replace flammable cladding on high-risk buildings in NSW

$7.5 million for a drug detox and rehab centre in Dubbo