Coastal cull left to councils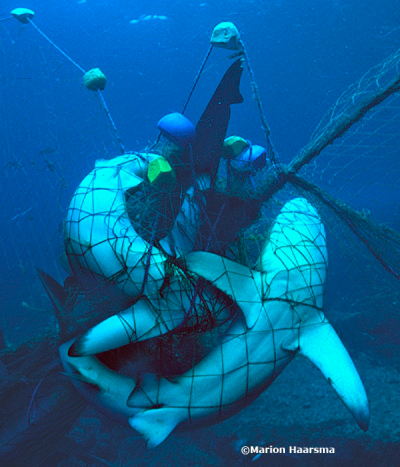 The NSW Government may let coastal councils decide how to use shark nets.
NSW Agriculture Minister Dugald Saunders is working on a review of the state's existing shark meshing program at 51 beaches between Wollongong and Newcastle.
"At some point, it will be a discussion with local councils about what they want to do for their local communities around a meshing program, a drum-line program, a bit of both, or how they want to do things," Mr Saunders said this week.
"That movement towards council's having the ability to make that decision is a good one."
The state's Department of Primary Industries (DPI) recently released an annual report on the performance of the nets.
It revealed that of the 376 animals entangled, 203 were threatened or protected species and only 51 were the targeted shark species.
Of those animals, 234 were killed, including five critically endangered grey nurse sharks and 14 green turtles.
Several councils that once used shark nets have given up the practice, but Mr Saunders says it is not time to remove the nets altogether.
"If a shark net was removed and suddenly a fatality occurred, what do you think public reaction would be then?" he asked.
"We are actively engaging in all the new technology to make sure that if and when those meshing programs stop, we have the technology and the ability to track meaningfully and trap sharks in a far better way.
"We'll work with councils as we get closer to the heavier swimming seasons and talk about the wants that they have but I think a mix of everything at this stage is what people are pretty happy with."