Council salaries laid out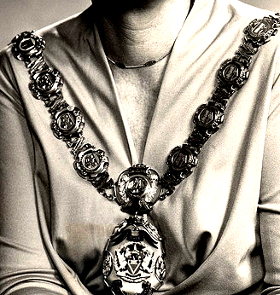 Reporters have tallied how much Victorian mayors and council CEOs make.
Reports this week show Victorian council executives are making up to $500,000 a year and mayors rake in more than $100,000.
Salaries across Victoria's 80 councils range from the City of Melbourne chief executive's salary of $490,000-$499,999 to the Indigo Shire chief executive, who brings home a $190,000 paycheck.
Martin Cutter at the City of Greater Geelong is the highest paid chief executive outside Melbourne, earning more than $430,000 a year.
Mr Cutter chose to freeze his salary in July last year for 12 months in recognition of the financial impact of the COVID-19 pandemic.
Across the state, mayoral and chief executive salaries are determined based on their council's population and annual income.
Council CEOs in "category one" councils with the smallest populations and lowest incomes make up to $269,000, while category one mayors make up to $62,884 per year.
This means that the mayor of Queenscliffe, which has 2995 residents, has the same $62,884 salary as the Mount Alexander Shire mayor, with 18,729 residents.
Category two CEOs make between $230,000 and $390,000 per year, while mayors in these districts earn up to $81,204.
The mayor of Maroondah, who is in charge of a population of 119,149 people, and Moyne, which has 16,600 residents, both make $81,204.
Salaries for category three executives range from $260,000 to $489,999, while mayors in this band take home approximately $100,434.
Victoria's highest paid mayor is Melbourne Lord Mayor Sally Capp, who makes $200,870 a year.