Councils want seat at new table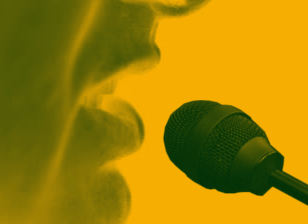 Leaders have voted to scrap the COAG model and undertake federation reforms, but local government says it has been left out.
The Federal Government has announced its National Cabinet has agreed to the formation of the National Federation Reform Council and the cessation of the COAG model.
National Cabinet was set up to fast-track responses to the COVID-19 pandemic.
The new National Federation Reform Council agreed to by Premiers, Chief Ministers and the Prime Minister, will change the way the Commonwealth and states and territories work together to address reforms.
"The National Cabinet will be driven by an initial single agenda - to create jobs. A job making agenda," the Federal Government said in a recent statement.
Under the new system, National Cabinet will meet with the Australian Local Government Association (ALGA) only once a year.
Previously, councils had been represented at all COAG meetings by the ALGA.
"The National Cabinet is continuing with a broader remit than the health response for which it was first established, and ALGA, as the national voice of Local Government in Australia, must be a foundation member – just as we were of COAG," says ALGA President David O'Loughlin.
"In this new environment, with the coronavirus pandemic largely suppressed and where the emphasis is now shifting to economic recovery, it has never been more vital for the three tiers of government to be aligned to support and facilitate jobs growth and to get our economy back on track."
Local Government Association of Queensland President, Sunshine Coast Mayor Mark Jamieson, says old arrangements must be transferred to the National Cabinet if it permanently replaces COAG.
"National Cabinet is a powerful body making decisions that affect communities across the country. Councils, as the level of government closest to the community, must be in discussions when decisions are being made," Mayor Jamieson said.
New South Wales Local Government President, City of Sydney Councillor Linda Scott, urged State and Territory leaders to advocate on behalf of local government and their communities to ensure their representation is not diminished.
Local Government Association of Tasmania President, West Tamar Mayor Christina Holmdahl, says councils need certainty that they will not be excluded.
Western Australian Local Government Association President, City of Wanneroo Mayor Tracey Roberts, says many services that impact on the everyday lives of Australians are ultimately delivered by local government.
Municipal Association of Victoria President, Boroondara Councillor Coral Ross, says the interests of the community are best served when all three levels of government work in close cooperation.