Culture blocks council work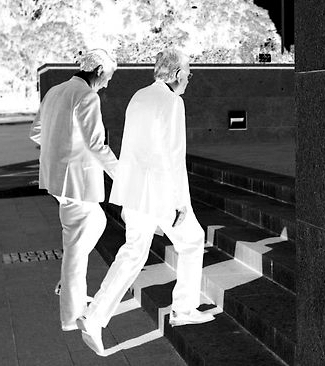 A new report says "poor behaviour" in Victoria's local councils is preventing staff from doing their jobs properly.
The report comes from a state government inquiry into culture in local government, which received over 140 submissions from mayors, council staff, councillors and others.
"It is clear there is poor and unacceptable behaviour occurring in the local government sector," the report states.
More than half of the respondents said they were concerned about the level of training for councillors, 37 per cent raised issues with social media and 23 per cent said there are issues with how poor behaviour is managed.
Local Government Minister, Shaun Leane, said the problems are not present at every council.
"Councils are doing fantastic work every day, and there's 50,000 workers who do a great job every day," he said.
"But it is quite a sad thing that so much time gets spent on one or two individuals, and the way they are behaving."
Women, people from diverse backgrounds and those with disabilities are not often "inspired" to stand for election, the report found.
"When they do, they may face harassment, lack of formal support and retribution for calling out poor behaviour," it said.
"There is a view that the local government sector is male-dominated, with a lack of flexible work arrangements for those with caregiving responsibilities."
The report also noted frequent concerns about the level of council allowances.
"We have also heard through the submissions that the Councillor allowance is not reflecting the level of competency, responsibility and the amount of work required for the role," the report said.
As of March 2022, the base allowance for a councillor is between $24,080 and $53,957 per year, depending on the council. Mayors enjoy a base yearly allowance ranging from $74,706 to $238,634.
Victorian Local Governance Association (VLGA) chief Kathryn Arndt says the public needs to be better educated about the role of councils.
"These are multi-million dollar service delivery businesses that employ thousands of staff and manage significant budgets," she said.
"The VLGA welcomes the review into the culture of local government in Victoria - similar reviews are taking place in Tasmania - and other states are reporting increasing numbers of reports of poor behaviour in local government, most often in the council chamber."