Ex-GM loses sacking case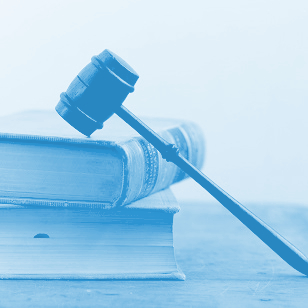 Wagga Wagga City Council has won an unfair dismissal case brought by its former GM.
Former Wagga Wagga general manager Alan Eldridge has sued the Council for over $1 million after he was dismissed without notice in 2017.
He was sacked 17 months into his four-year contract, with the Council claiming he had engaged in serious breaches of his employment contract.
It said he had failed to declare and manage conflicts of interest.
Supreme Court Justice Andrew Bell has handed down his decision, saying the Council was "both fully entitled to and justified in" dismissing Mr Eldridge without notice.
Justice Bell found Mr Eldridge "well knew" of his son's involvement with a proposed residential development in Wagga Wagga "long before he first claimed to have become aware of it".
"It was a serious breach of Mr Eldridge's employment contract and statutory obligations not to disclose his interest, through his son, in the … [proposal] during his term as Acting General Manager and General Manager of the Council," he said.
"It was an even more serious breach to deny both publicly and to the Mayor and Council any knowledge of that interest."
Justice Bell said Mr Eldridge "both involved himself in measures in Council that were directed to expediting … [the proposal]" and "engaged in brazen lies in his various emphatic denials of any awareness of his son's interest".
"The lies were disgraceful and dishonest and represented a further breach of Mr Eldridge's duties to the Council and those under his control," he said.
In fact, Justice Bell found that the Council was "fully justified by reference to these matters alone" in dismissing Mr Eldridge. But the council also referred to other alleged breaches including a separate conflict-of-interest non-disclosure matter and unauthorised non-Council work.
Justice Bell found that each of these were "of such seriousness to have individually justified summary dismissal".
Wagga Wagga Mayor Greg Conkey welcomed the Supreme Court decision.
"Council acknowledges the Supreme Court for travelling to Wagga Wagga for the purposes of the hearing, which enabled the community to have direct access to the court process and the evidence presented," he said.
"Council has long since moved forward from this issue and the completion of the court action … hopefully marks the conclusion to that issue."