Harvesting change rejected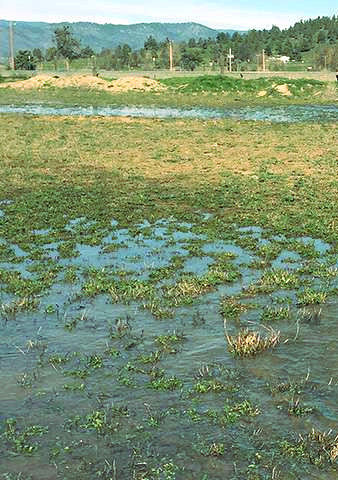 Despite new legislation, debate about 'flood harvesting' continues in the Murray-Darling basin valleys.
The NSW Environment and Water ministers have signed off on amended water sharing plans that require irrigators in the Gwydir and Border Rivers valleys to meter and pay for floodplain-harvested water for the first time.
Floodplain harvesting occurs when irrigators capture water during floods using levy banks, diversions and pumps. It has been a key source of water for irrigators in northern NSW, where there are few large public storage dams.
But irrigators in the southern parts of the basin system say too much water has been licensed for the practice, cutting their downstream flows and putting their water security at risk.
The Southern Riverina Irrigators group says it will challenge the amended legislation in the Supreme Court, arguing the amount of water licensed exceeds legal limits.
The NSW Department of Planning and Environment says it is confident water sharing plans were made lawfully.
As part of the recent changes, NSW Water Minister Kevin Anderson introduced flow targets to floodplain harvesting rules. This should prevent the harvesting from happening before a certain flow is reached downstream.
"Among these rules, we're proposing that restrictions will apply to floodplain harvesting licences when the water volume in Menindee Lakes drops below 195 gigalitres - these are the first restrictions of this type anywhere in the Murray-Darling Basin," Mr Anderson said.
"These rules, together with proposed temporary water restriction triggers, will ensure upstream water take, including floodplain harvesting, is balanced against downstream critical human and environmental needs."
The state says its revised floodplain harvesting framework will be fully operational in the Border Rivers and Gwydir valleys by September 1, while icences for the Macquarie, Barwon-Darling and Namoi valleys will come into effect later this year and in early 2023.