Neoen plans NSW battery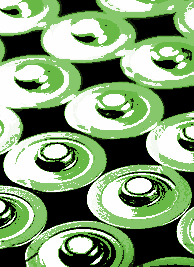 Planning has begun for a massive 500MW battery west of Sydney.
French energy developer Neoen has lodged documents with the NSW Department of Planning, Industry and Environment for what it calls the "Great Western Battery".
Neoen says that the energy storage project could support the NSW state government's plans for up to 12GW of new wind and solar generation capacity by the end of the decade.
Neoen wants the proposed big battery energy storage system (BESS) to back the development of the Central-Orana renewable energy zone, which is intended to encourage the construction of up to 3,000MW of new wind and solar projects in the region around the town of Dubbo.
It has picked a site around 100km west of Sydney, near the site of the former Wallerawang coal-fired power station.
"The project seeks to provide a critical element of the expanding renewable energy industry and the future capacity and resilience of the NSW energy network through providing a large-scale energy storage system," Neoen's planning documents state.
"Neoen believe that the provision of the physical infrastructure to store electricity is a critical first step to supporting the investment in and development of renewable energy solutions for NSW.
"The large-scale BESS that would be delivered by the project would operate unlike any other device currently connected to the NSW network, and would provide a range of services with extremely fast response times to support a stable network and security of supply. The energy storage capacity provided by the project would allow for increased installation of renewable energy sources while maintaining network stability and security."
Neoen estimates the project will cost up to $400 million and could create around 200 new construction jobs.