WA asked for more park data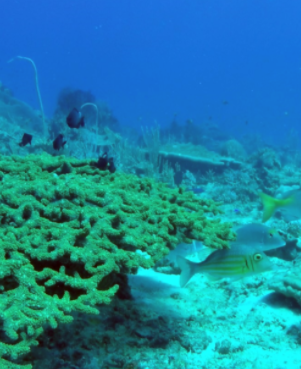 There is a call this week for more information on the planned South Coast Marine Park.
Stakeholder groups want the WA Government to give more details of the park, which could span from east of Bremer Bay through to the South Australian border.
The marine park is part of the McGowan government's promise to create five million hectares of new conservation areas by 2024.
The government says traditional owners will be offered the chance to design and manage the park with the government, rather than just during the consultation process.
A series of information sessions start next week, but some are already asking why a marine park is warranted.
The Shire of Esperance, the Esperance Chamber of Commerce and Industry, the Esperance Professional Fisherman's Association, the Deep Sea Angling Club and Tourism Esperance have written to the state environment minister to call for "more clarity about the scientific basis" of the proposed park.
Some of the plans date back to a report written 27 years ago, called "A Representative Marine Reserve System for Western Australia", also known as "the Wilson report".
It called for increased protection but said there is a lack of scientific research available to justify that decision.
The WA Department of Biodiversity, Conservation and Attractions (DBCA) recently commissioned an updated review, known as "the Carijoa review", which largely reiterated the claim that areas should be protected but did not provide further scientific justification as to why.
David Gray, president of the Esperance Professional Fisherman's Associated, says the plan is "purely political".
"We believe it's a purely political decision to implement the parks at this stage," he told the ABC.
"We're all happy to have parks in the right place for the right reasons, but at this stage that's not the case."
There are already Commonwealth managed marine parks in the area — the South-west Corner, Bremer, Eastern Recherche and Twilight Marine Parks.
DBCA marine conservation planner Chris Nutt says a shallower, coastal, state-managed marine park would complement the Commonwealth protected areas.
"The south coast is understudied, definitely, but from the studies that have been undertaken we already know it's a global biodiversity hotspot," he said.
The WA Government has embarked on an extensive consultation process, with information sessions planned, and the upcoming appointment of a Community Advisory Committee, including ministerially-appointed community members and other industry groups to work on an indicative management plan.
The plan will be open for comment for at least three months.