Wastewater solar works continue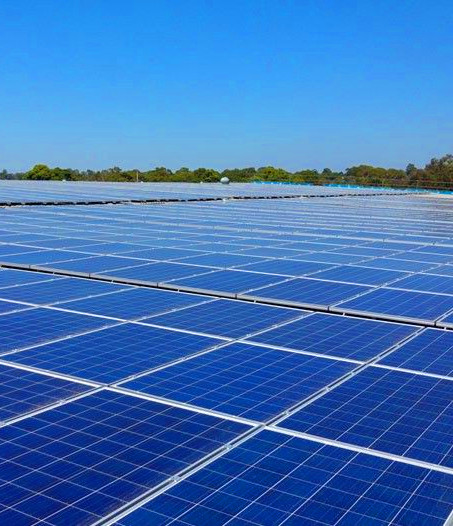 NSW authorities are working to run wastewater treatment on solar power.
Raymond Terrace Wastewater Treatment Works (WWTW) will soon become the latest Hunter Water facility to be powered by solar electricity.
Hunter Water says its investment of $15 million over the next few years will take it closer to achieving its aspirational goal of net zero emissions by 2030.
Stage one of the authority's Renewable Energy Project is aimed at producing 1.2 megawatts of solar power.
Since mid-last year, it has delivered a 100-kilowatt system at Branxton WWTW, while a 600-kilowatt system at Morpeth WWTW and a 300-kilowatt system at Kurri Kurri WWTW are nearing completion.
Stage one continues with contractors, Downer, installing a 420-panel, 200-kilowatt system at the Raymond Terrace site. Paxton WWTW (40-kilowatt), Boulder Bay WWTW (circa 40-kilowatt) and Tarro depot (17-kilowatt) are also on track.
Hunter Water Group Manager Asset Solutions, Justin Watts, said the investment would deliver more than six megawatts of solar power in total as part of a wider $685 million capital works program over the next four years.
"Electricity is one of our major expenses as we run pumps and treatment systems 24 hours a day, and it accounts for up to 10 per cent of our operating costs," Mr Watts says. "Solar-generated electricity is one of several opportunities available that can help to reduce these costs, and reduce carbon emissions. In 2020, we installed a 100-kilowatt trial system at Branxton WWTW, consisting of both roof and ground-mounted solar panels.
"From this pilot project we learnt a lot about optimum system size, how to integrate solar into our existing assets, the maintenance requirements and, importantly, the impact of solar on the way we buy electricity.
"Hunter Water will apply what we have learnt to continually improve the solar roll out at priority sites across our network, with construction now well advanced under stage one," said Mr Watts.
Stage two of the Renewable Energy Project has started too, with contractors set to expand the array at Branxton WWTW by installing an additional 200-kilowatt, ground-mounted system alongside the existing structure.
Further work under Stage two, which is expected to be completed by mid-next year, will deliver a 100-kilowatt system at Cessnock WWTW and an 800-kilowatt system at Shortland WWTW.