Councils' bin plan backed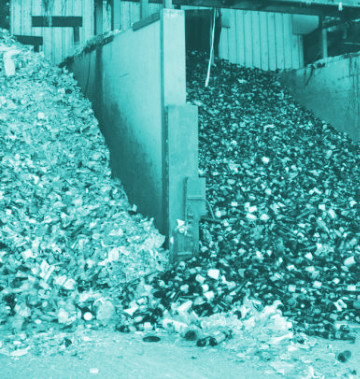 The NSW Opposition has pledged to reinvest revenue collected from the Waste Levy into recycling facilities.
The state's Labor party appears to have listened to the demands of local governments through the Save Our Recycling campaign, run by Local Government NSW.
The campaign has been calling for 100 per cent of the Waste Levy to be re-invested into sustainable waste management initiatives in NSW.
"Now it's time for the Liberal government to come to the table and explain what they are going to do about the recycling crisis and the waste levy if elected," said Linda Scott, President of Local Government NSW.
Ms Scott welcomed Labor's announcement as a "decisive step towards creating a circular economy, where everything we put in our recycling bins is repurposed and reused for as long as possible to create a more sustainable future."
"In particular, we welcome Labor's proposed Circular Economy Job Creation Investment Fund, which will allocate $140 million in funding towards local recycling facilities, supporting the growth of the recycling industry in regional and rural areas, innovation and increasing community-based waste reduction initiatives.
"Labor's new policy takes a collaborative approach to tacking the recycling crisis and we welcome the proposed Recycling, Resource Recovery and Waste Council which will enable local governments to provide advice to the Minister for the Environment.
"Local governments have been sorely lacking state support for waste management facilities and programs. We have advocated for a collaborative approach between local and state government, and the recent announcements from Labor and the Greens are a decisive step in the right direction," Cr Scott said.
"Recycling and repurposing waste offers a golden opportunity not only to reduce landfill, but to create jobs and revenue here in NSW. We are already seeing councils, businesses and individuals all across NSW find innovative, creative and cost-effective ways to reuse their waste for the public good.
"Our state's limited onshore recycling capacity has seen an increase in our recyclable material go into landfill. We know that residents across NSW are dedicated recyclers eager to do their bit for the environment and we cannot let their efforts go to waste.
"Now that Labor and the Greens have both announced comprehensive waste management policies, all eyes are on the Premier Berejiklian and Deputy Premier Barilaro to follow suit.
"The Save Our Recycling campaign will be out in full force between now and the election and we won't be letting the Liberal government get away without taking new action to address the recycling crisis at hand.
"The waste crisis affects us all, and urgent new action is needed from all parties to work towards a sustainable future for NSW."