Integrity questioned in dam planning

Print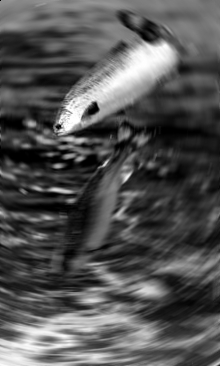 Environment Tasmania has called on the Integrity Commission to investigate what it sees as a backflip by TasWater over dam plans.
Glamorgan Spring Bay Council recently backed the proposed Tea Tree Rivulet dam – which could supply water for Tassal's controversial Okehampton Bay fish farm - pending the results of an environmental review of the fish farm proposal by the State Government.
Environment Tasmania says TasWater originally criticised the business plan, but then returned the proposal to council unchanged, despite its original concerns.
Concerns include the fact that the dam would take water from a drought-prone catchment, too much water would be wasted, and that the location of the dam was ill-advised.
"This is going to council unchanged after a TasWater engineer claimed in October 2016 it created great risks for the local community because it would exacerbate already serious drought conditions," Environment Tasmania's Laura Kelly told the ABC.
"The Taswater engineer raised concerns it was poor location because it relied on river run down to Tea Tree rivulet that would lead to 30 per cent of water being lost.
"We have asked the Integrity Commission to investigate to determine whether the offer of free water has influenced the backflip in TasWater's position."
TasWater has previously issued statements saying it expressed caution over the council's dam proposal at first, because it wanted "to establish it wouldn't restrict access to enough water to meet projected growth in the area".
TasWater says it gave in-principle support after the council guaranteed an extra 200 megalitres of water would enter TasWater's domestic supply storages a year.
Mayor Michael Kent said the 3,000 megalitre dam - to be built with a $6 million State Government loan - would be large enough to meet the needs of the proposed Tassal fish farm (which has not yet gained state government approval), but would also provide user-pays water for a golf course, farmers and TasWater's supply to the local community.