Native title-holders want river role

Print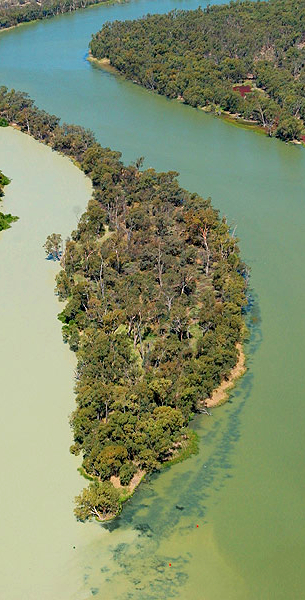 A year after the Barkindji people secured the largest native title claim in New South Wales, traditional owners want more water rights.
The Barkindji native title claim runs from Wentworth on the Victorian border up to Wanaaring in the north-west of New South Wales, covering Broken Hill, Wilcannia, Menindee, Pooncarie and Dareton, and a 400-kilometre stretch of the Darling River.
Hundreds of Barkindji descendents were at Broken Hill last year when their uninterrupted connection with the land and water since before colonisation was recognised.
But now, some Barkindji people say their native title is less meaningful without water in the Darling River, as they cannot practice traditional customs like fishing and other cultural activities.
They are calling on the NSW Government to sign a treaty that would give them more influence over the river system, allowing what are referred to as 'cultural flows'.
Fred Hooper, chair of the Northern Basin Aboriginal Nations group, says the native title is not enough.
"I think Australia needs to look at our first nations' water rights; we were the first people who had water rights in this country," Mr Hooper told the ABC.
"What we consider as a cultural flow is water that we own, and we control, and we can send down the river when Aboriginal people require it.
"It's controlled by Aboriginal people and its controlled by the nations to get it to the areas we feel need it at the time even if its on top of an environmental flow.
"The environmental flow regime is not working within the Darling River, and we need to look at new ways of getting water down to those areas."