Reverse vending rolling out

Print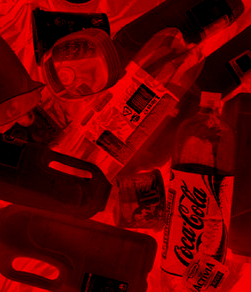 A Melbourne council is planning to introduce reverse vending machines.
While we are all comfortable getting bottled drinks from coin-operated vending machines, but what about putting them back in?
The City of Wyndham in Melbourne's outer west will test up to four of the machines, which exchange empty cans and bottles for non-monetary rewards like vouchers.
Each machine can hold up to 2,000 bottles or cans, and accepts bottle sizes up to 2 litres.
South Australia has had its container deposit scheme in place since 1977, which pays a 10 cent reward for bottles and cans.
The machines that Wyndham is looking at will not pay for empty bottles.
City of Wyndham manager of environment and sustainability, Peter McKinnon, says they will give consumers a voucher for a local attraction, pool or gymnasium, or an entry in a competition.
"We want to put one at our major aquatic facility, also our sports stadium... we're looking at activity centres, so shopping centres," Mr McKinnon told the ABC.
"This is about just trying to get the recycling message out there in a new and innovative way."
The reverse vending machines trail is in its preliminary planning stages, as part of the council's new waste strategy.