Sad harassment continues after Court's abortion ruling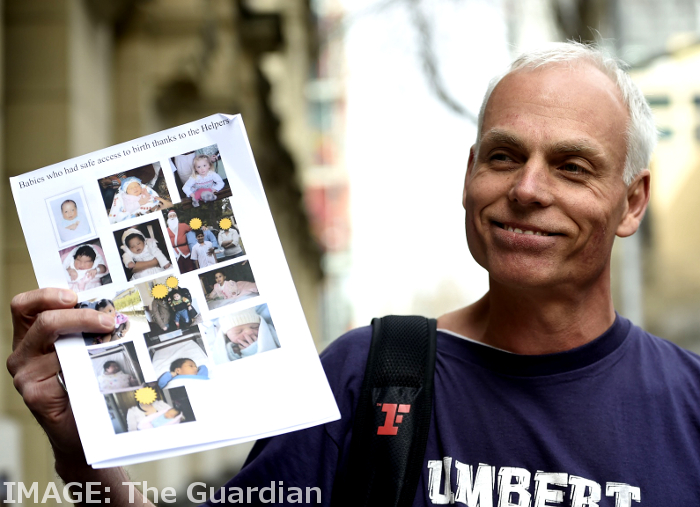 The Supreme Court of Victoria will not force the Melbourne City Council to crack down on a decades-old protest in which members of religious groups harass and intimidate women as they enter an abortion clinic.
The Helpers of God's Precious Infants group have lingered outside the East Melbourne Fertility Control Clinic for over twenty years in an attempt to stop women from making legal choices about their own bodies.
The clinic launched a Supreme Court bid to make the council enforce existing anti-protest laws that would stop them blocking the entrance to the business.
Lawyers argued that the protesters endangered the health of its clients by harassing patients and staff.
Justice Michael McDonald ruled that "there was no actual or constructive failure by council to perform the duties imposed upon it [the Melbourne City Council] by the [Public Health and Wellbeing] Act."
The Melbourne clinic and its legal team are encouraged that the judge made some important findings in its favour.
In particular, the judge noted that the Council made a mistake in the way it dealt with the complaint, and that asking the clinic to resolve the issue by private means, such as requesting assistance from the Victorian Police, is not appropriate.
The judge also found that the behaviour of the Helpers of God's Precious Infants outside the Clinic potentially constituted a nuisance, but decided not to compel the Council to act in this particular instance.
The Human Rights Law Centre's director of advocacy and research, Emily Howie, said the decision could lead to some improvements on the ground, but more work is required to find a lasting solution.
"This case focused on one clinic, but what we need now is a clear law to ensure that all Victorian women can access health services without being harassed or intimidated. It's time for the Government to introduce safe access zones for abortion clinics across Victoria," said Ms Howie.
The Fertility Control Clinic's Psychologist Dr Susie Allanson is pushing for 'safe zone' legislation too.
She says intimidation and harassment are an everyday reality for the clinic's staff and patients.
"It shouldn't take a court case to ensure women can safely access our services," Dr Allanson said.
"It's clear from this decision that more is needed. We need clear laws that protect a woman's right to access medical services and I strongly believe that safe access zones are the most sensible way to ensure that."
A proposed law was introduced last week by cross-bench member Fiona Patten MLC which would create zones around reproductive health services in which people would be prohibited from harassing, intimidating or impeding people entering the clinic, as well as communicating with or recording those people.
In 2013 Tasmania introduced access zones around clinics in which terminations are conducted. Similar zones also exist in the United States and Canada.
The ACT government has also released an exposure draft of a bill to create patient privacy zones that support women's rights to access health services privately and free from intimidating conduct.