State slams ICAC questioning

Print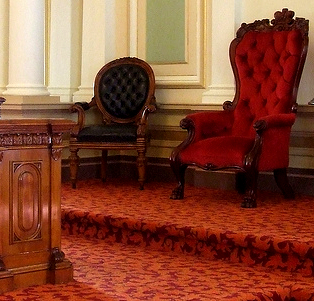 The NSW Government has threatened a Sydney council over its questioning of an ICAC probe.
Georges River councillors Con Hindi and Vince Badalati are under investigation by the corruption watchdog after flying to China in 2016 with the property developer behind a planned 11-storey tower block.
The trip occurred during the pair's time on the former Hurstville Council, which became part of the amalgamated Georges River Council.
Both deny any wrongdoing and claim there is a vendetta against them.
The pair appear to have questioned at least the process undertaken by the ICAC, if not the investigation itself. They also want answers on why their names have been released and how the council's $1.3 million in legal fees relating to the case have been spent.
Local Government Minister Shelley Hancock has now threatened the entire Georges River Council with an order that would force all councillors to stop leaking confidential information and making allegations against other councillors and staff.
It would also ban the solicitation of information about a corruption probe. It is seen as just one step away from placing the council in administration.
"The NSW Government will continue to closely watch the actions of councillors and I reserve the right to use my statutory powers as required," Ms Hancock said.
Ms Hancock has provided the council with a notice of intention to issue a Performance Improvement Order (PIO) and allowed it 14 days to make a submission.
Georges River mayor Kevin Greene is not happy.
"It is galling that the behaviour of a few councillors has led to the Council now being required to respond to this Notice," Cr Greene said in a statement.
Lawyers have suggested the NSW government gives councils the power to force councillors who are the subject of a corruption probe to stand aside.
Mrs Hancock is reportedly seeking advice on this matter.