First listed on: 23 April 2021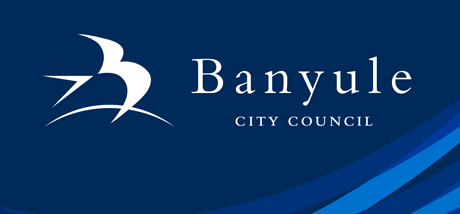 Director Assets & City Services
People, Planet, Place, Performance and Participation.
Executive Leadership position
Serve the Community
Shape delivery of major programs to improve environmental and community outcomes
Reporting to the CEO, this key executive position is an integral part of the executive management team.
With demonstrated experience working collaboratively and strategically as part of an executive management team, you will lead your directorate to achieve high performance outcomes with a strong focus on building a safety culture and managing change.
We are seeking an innovative people leader with proven abilities to influence and deliver a high-quality customer experience whilst leading staff across the directorate, to drive and deliver on key outcomes and responsibilities.
The Director Assets & City Services is responsible to oversee a range¯of Council services including the collection of waste and recyclable materials, maintenance and cleansing of public space, places and buildings, asset management, capital works and inspection and maintenance of parks and open spaces.
We are looking for someone who can lead Council's vision and purpose, who is strategic, creative, and innovative, someone who enables, cultivates and inspires others, through honesty and integrity. An authentic and vulnerable leader, ready to lead change and who is passionate and committed to our People and the Community.
CEO Message
http://www.youtube.com/watch?v=oseViczvXaA
Benefits
An attractive remuneration package
Opportunity to work with and alongside a collaborative and highly skilled Executive Management team
Fixed term five-year contract
Greensborough location
For more information about this position please access a copy of the position description by clicking "Apply Now" below or to discuss your suitability, we encourage you to contact Toni Toaldo, Manager People & Culture on Tel: 9490 4279 for a confidential conversation.
To apply for this position, please include your resume and cover letter addressing the Key Selection Criteria outlined in the position description. For more information on how to apply, please refer to the Application Guidelines via the the Banyule City Council's website. www.banyule.vic.gov.au.
Applications Close 11.45pm on Saturday 15 May 2021.
Banyule City Council is a child safe organisation and an equal opportunity employer. Candidates from diverse backgrounds are encouraged to apply.
www.banyule.vic.gov.au/Careers
Closing Date:

15 May 2021
Location:

VIC - Banyule
Work Type:

Full Time
Category:

Asset Management/Auditing
Capital Works
Change Management/Continuous Improvement
Construction/Maintenance
Emergency Services/Management
Energy
Engineering
Executive Management
Facilities Management
Infrastructure
Land Management/Planning
Logistics/Fleet Management
Management/Leadership
Operations
Parks and Public Space
Plant Operations /Management
Project Management
Sustainability
Systems Analyst/Change Management
Trades/Services
Transport/Roads/Parking