Catchment Field Officer - 6 Month Fixed Term - [Archived Advertisement]
First listed on: 09 April 2021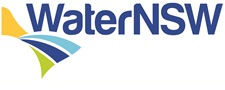 Catchment Field Officer - 6 Month Fixed Term
We are NSW's bulk water supplier, river operator and your one-stop shop for licensing, water trades and water information. We supply two thirds of water used in NSW from our 42 dams, rivers and pipelines to regional towns, irrigators, Sydney Water and local water utilities. We also own and operate the largest surface and groundwater monitoring network in the southern hemisphere and build, maintain and operate essential infrastructure.

We are currently seeking an experienced Catchment Field Officer; this position is an 8 month fixed term contract and is located at the Nepean Depot. The purpose of the role is to participate in the implementation of land management projects across WaterNSW Special Areas, controlled/ freehold lands, picnic areas and easements within the declared catchments, and put safety first.
Key Responsibilities will include:

Working with the WaterNSW Biosecurity Team to undertake pest and weed control programs within the protected areas around our dams and on our freehold lands in the Greater Sydney, Illawarra, Shoalhaven and Braidwood areas.

Participate as a team member in the implementation of regulations and compliance within the legislation available to WaterNSW for catchment and water quality protection, land management and asset protection

Implement and report on projects and activities derived from land management portfolio programs for WaterNSW

Communicate operational issues, hazards, non-conformances, WHS and environmental matters to ensure operational and maintenance programs are compliant and implemented effectively

Ensure accurate documentation and reporting is available and maintained at all times

Participate or manage incidents in accordance with the Corporate Incident Management Framework

Travel to numerous sites, including remote areas.
Skills and Qualifications required:

Australian Qualifications Framework Level 3 (AQF3) accreditation (as required under the Pesticides Act 1999)

Ability to drive a 4WD vehicle or willingness to undertake training in same

Demonstrated experience in undertaking pest and weed control programs in protected areas.

Ability to participate in the development and implementation of incident management and response plans and SOPs

Effective interpersonal and communication skills

Physical fitness to carry out required tasks of the role

Willingness to work out of hours and in remote locations which may require overnight stays.

Willingness to participate in an incident and surveillance roster system as required

Possess or have the ability to obtain boating certification to Coxswain (Near Coastal) Grade 2 (subject to Boat Licence)

Ability to use a chainsaw or willingness to undertake training in same

Experience working on land management programs

Current drivers' licence
Probity Checks:
The successful applicant will be required to undergo pre-employment checks including a National police check and Medical check. Any offer of employment will be subject to successful clearance of these checks.
All applications must be lodged via an online application - emailed applications will not be accepted.
More information can be accessed via the Position Description
Please note: Only shortlisted candidates will be contacted.

Applications close 23.04.2021
Closing Date:

23 Apr 2021
Location:

NSW - Bargo
Work Type:

Contract/Temp
Category:

Environmental/Water/Waste
Legal/Local Laws/Compliance
Occupational Health and Safety
Regulatory Services