Bushfire Management Planning Specialist - [Archived Advertisement]
First listed on: 23 April 2021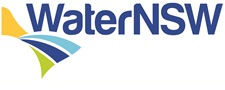 Bushfire Management Planning Specialist
We are NSW's bulk water supplier, river operator and your one-stop shop for licensing, water trades and water information. We supply two thirds of water used in NSW from our 42 dams, rivers and pipelines to regional towns, irrigators, Sydney Water and local water utilities. We also own and operate the largest surface and groundwater monitoring network in the southern hemisphere and build, maintain and operate essential infrastructure.
We are currently seeking a Bushfire Management Planning Specialist. The purpose of this role is to provide leadership, strategy development and performance monitoring for WaterNSW bushfire management responsibilities across NSW and put safety first.
Key Responsibilities will include:

Lead development and performance monitoring of WaterNSW bushfire management to:
Develop and apply systems across WaterNSW managed lands and Special Areas for assessing bushfire risk to safety, assets, water quality and ecological integrity
Develop and maintain corporate systems for multi-year, landscape-scale strategic bushfire management plans which prioritise and respond to the identified risks
Develop and maintain bushfire management data and measures for performance monitoring and reporting of bushfire planning and plan delivery;
Prepare and maintain WaterNSW fire management policies and procedures
Provide strategic bushfire planning input to NSW Rural Fire Service and relevant District Bushfire Management Committees (BMFC's) for regional fire planning
Manage and apply datasets for spatial fire analysis and reporting against corporate objectives. and support decision making and strategy development
Provide advice and direction on bushfire risk and mitigation to corporate and operational teams.
Skills and Qualifications required:
Tertiary qualifications and relevant experience in land or natural resource management discipline
Demonstrated qualifications and/or experience in bushfire management at both an asset protection and landscape level
Knowledge of NSW bushfire management planning and operational arrangements and roles and responsibilities of key agencies
Strong communication skills with a wide range of stakeholders, including influencing and negotiating with internal and external stakeholders on natural resource management decisions.
Demonstrated skills and / or experience in planning and co-ordination of performance monitoring of regional scale bushfire management strategies and hazard mitigation
Demonstrated skills and / or experience in risk assessment and planning of strategic bushfire management with an emphasis on analysis of natural resource data to support decision-making in technically complex and potentially high-risk catchment management situations
Current NSW Drivers Licence
Probity Checks:
The successful applicant will be required to undergo pre-employment checks including a National police check and Medical check. Any offer of employment will be subject to successful clearance of these checks.

All applications must be lodged via an online application - emailed applications will not be accepted.
More information can be accessed via the Position Description
Please note: Only shortlisted candidates will be contacted.

Applications close 14.05.2021

Closing Date:

14 May 2021
Location:

NSW
Work Type:

Full Time
Category:

Bushfire/Natural Disaster Recovery
Emergency Services/Management
Land Management/Planning
Natural Resource Management
Policy/Strategy/Governance