Almond firm fined for water take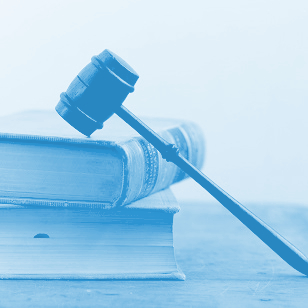 A major irrigator has been fined for an illegal water take, but some say the penalties should be higher.
Victorian almond producer Brownport Almonds Pty Ltd has been ordered to donate $27,500 to charity after pleading guilty to pumping 4,870 megalitres from the Murray River while its water accounts were in deficit.
Brownport must also pay prosecuting agency Lower Murray Water (LMW) $20,000 in legal costs. However, it was able to escape conviction, being put on a six-month good behaviour bond instead.
Brownport's offending occurred across two irrigation seasons in which it pumped water to two properties at Hattah, near Mildura. It later bought more water on the temporary market to bring its accounts back into balance.
The Mildura Magistrates Court was told that Brownport's accounts remained in the red even after it bought over 6,300ML in 2019.
It had a positive balance in June 2019 when it traded in a further 2,858ML, but had taken water on 116 occasions totalling 3,400ML while its accounts were in deficit.
Dr Erin O'Donnell, a researcher from the University of Melbourne, says the penalties are "a tiny fraction" of the value of the water taken.
She also criticised the practice of buying water to make up for previous overuse, saying it is "not a victimless crime" that can be rectified so easily.
"Firstly, that water has been ordered by somebody else downstream," she told the ABC.
"That person downstream doesn't necessarily know Brownport has taken their water, so they go and pump their water as they are allowed to do.
"Ultimately the end user – the river – ends up being the one that's losing out entirely because the water that would have flowed down the river.
"It would've kept flowing to the Coorong, it would've maintained the health of the Lower Lakes, it would've maintained the health of the river all the way down — that water has disappeared."
Dr O'Donnell suggested those responsible for illegal extraction could be made to hand over water rights to traditional owners.