CCC boss under fire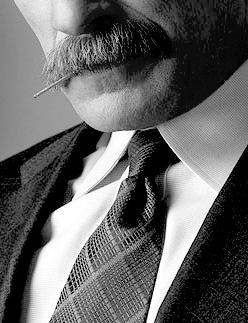 Councillors and other politicians are lining up to take shots at the head of Queensland's Crime and Corruption Commission (CCC).
Federal MP Julian Simmonds - a former Liberal Brisbane City councillor - has used parliamentary privilege to slam CCC chairman Alan MacSporran over his handling of the sacking of seven Logan councillors in May 2019.
The councillors were dismissed after the CCC charged several with fraud relating to the dismissal of a former council chief executive.
The CCC alleged the councillors acted together to dishonestly cause detriment to the ex-CEO, but almost two years later, the charges were withdrawn due to lack of evidence.
The Local Government Association of Queensland (LGAQ) wrote to all Queensland MPs earlier this year, urging them to support an independent inquiry into the CCC.
More figures are now piling on, with Gold Coast Mayor Tom Tate - himself the former subject of a corruption probe by the CCC who refers to the watchdog as "haters" - this week accusing CCC chairman Alan MacSporran of "chest-puffing".
Cr Tate alleges that after the CCC's inquiries led to the sacking of the entire Ipswich council, Mr MacSporran said he was coming after the City of Gold Coast next.
The head of the CCC has also been criticised by Clerk of the Parliament Neil Laurie, former LNP premier Campbell Newman, former police commissioner Ian Stewart and Local Government Association of Queensland (LGAQ) chief executive officer Greg Hallam.
The Parliamentary Crime and Corruption Committee (PCCC) has announced it will hold an inquiry into the 2018 investigation into the Logan City Council by the CCC.
It will look at the CCC's decision to charge the councillors, and any provided to the Director of Public Prosecutions (DPP) in support of the charges.
Queensland Police Minister Mark Ryan the PCCC is the CCC's accountability to the people of Queensland.
"Politicians shouldn't be commenting on that process," Mr Ryan said.
"They are processes that are established to ensure the independence of the CCC is preserved at all times.
"It's not appropriate for politicians to be having an opinion one way or the other."