Insider questions Barilaro 'contract'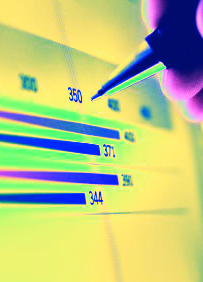 Questions have been asked about a quiet payment from the NSW Government to an agricultural cooperative associated with a federal MP.
In early 2021, a $50,000 payment was made to Monaro Farming Systems (MFS); the latest in over $800,000 in grants the group has received from state and federal coffers since 2015.
MFS is a farming research group established by Richard Taylor - the brother of the federal energy minister, Angus Taylor, and brother-in-law to the NSW Nationals MP Bronwyn Taylor.
Reports this week reveal a senior New South Wales public servant recorded serious concerns about the $50,000 payment to MFS.
He was reportedly told that the payment was directed by NSW deputy premier, John Barilaro, and was to be disguised as a contract payment.
"I am concerned about the nature of this agreement," the bureaucrat wrote after being told not to make it look like a grant.
"I am concerned about the ethics of this. Is it favouritism? Is it bribery? This does not sit well with me. Would I be complicit? I need to discuss."
The names of the public servants involved were redacted from documents released to the NSW Upper House.
"[Person A] told me information that was not included in the documents, which was as follows," the concerned bureaucrat wrote.
"John Barilaro – visited Monaro Systems and promised money for extension services with their members. [The deputy director general] has to provide $50k. Monaro will provide an invoice for the $50K. Putting a contract in place gives the invoice legitimacy. DPI [Department of Primary Industries] have no control over what activity Monaro will do with the money.
"I said: 'this seems more like a grant, but you are trying to avoid it being a grant??' [Person A] said: 'it was preferential that it was a contractual arrangement not grant because if it came out, every grower group would want a grant,'" he wrote.
"Monaro is in John's electorate. Very circumspect as to what the agreement is about," he added.
Emails produced to the Upper House show Mr Barilaro and his office pushing agriculture minister, Adam Marshall, to give money to MFS on at least four occasions.
There is no suggestion that the NSW Government, Mr Barilaro, Mr Taylor or any of the public servants involved did anything wrong.
But the payments come at a time of strong scrutiny on the Berejiklian government and awarding of public funds.
Documents supporting around $200 million community grants program were revealed to have been shredded earlier this year. Questions have also been raised about arts grants and community sports grants.
The state's opposition rural affairs spokesperson Mick Veitch says; "All people want is an open and transparent process when it comes to the allocation of public funds".