Sport rort report stays hidden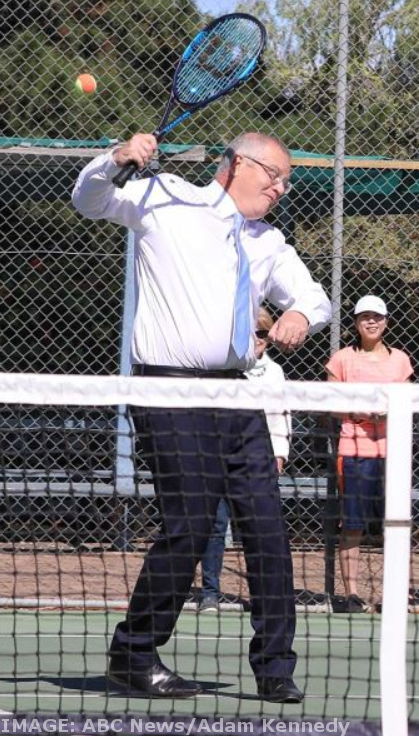 The Federal Government is working hard to keep a report on the 'sports rorts' affair away from the media.
Last year, Phil Gaetjens, the Department of Prime Minister and Cabinet secretary and Prime Minister Scott Morrison's former chief of staff, was tasked with investigating whether former sports minister Bridget McKenzie had breached ministerial standards in her handling of community funding.
While the report was never published, a summary reportedly found "significant shortcomings" in the way Senator McKenzie allocated grants.
Senator McKenzie was forced to quit cabinet not because of the allegedly politically-motivated distribution of funding, but because she failed to disclose membership of a gun club that received money through the grant program.
Media outlets have sought access to the full Gaetjens report through freedom of information laws, but the government has refused to release it due to cabinet confidentiality.
The case has been brought to the information watchdog, the Office of the Australian Information Commissioner (OAIC).
The Department of Prime Minister and Cabinet has told the OAIC that the document was submitted to the governance committee of cabinet, and is therefore exempt from freedom of information laws.
The department also claimed the report included advice to the governance committee of cabinet, and so would reveal cabinet deliberations if it was made public.
The media outlets seeking the report say that the prime minister effectively removed the potential exemption when, in a February 2020 press conference, Mr Morrison spoke at length about the report.
The applicants to see the report say this press conference "not only officially disclosed the existence of the deliberation, it officially disclosed the conclusions to which the cabinet arrived".
The department argued in response that the prime minister did not disclose the deliberations or decisions in the requested document.
Official OAIC stats show the use of the cabinet exemption has almost tripled since 2016.