State pushing for big new park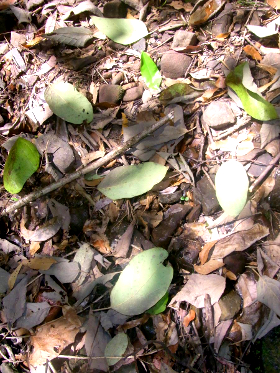 A compulsory acquisition will see almost 150 hectares of southern Gold Coast land become one of the largest eco-parks in the country.
The Queensland Government has announced it is buying 148 hectares for the Currumbin Eco-Parkland — locally known as Martha's Farm or Martha's Vineyard.
The government is working on a deal with the commercial owners of the land, who have a council-approved plan for a 348-residential lot, marine precinct and artificial lake.
Minister for State Development Steven Miles says the state has been forced to compulsorily acquire the land.
"Unfortunately, an agreement has not been reached, and we have had to take further action," he said.
"It's a highly constrained site with steep topography and flooding issues, making it difficult to develop.
"But [it] has some unique features that makes it worth preserving and enhancing."
If the owners refuse an agreement from Queensland, the state will buy the land at market value.
The area is set to be open to the community as eco-parkland, while also serving as a protected home for native flora and fauna.
Queensland Minister for the Environment Meghan Scanlon said new developers will be kept away from the natural and delicate rainforest.
"This decision will protect koalas and other local wildlife and stop development from encroaching on the local blackbutt forest," she said.
"Martha's Vineyard is already popular with hikers and nature-based activities, and we want to not just protect that access but improve it.
"Just like the land next door at the Merala Nature Refuge is being restored, we'll see our rangers protect and preserve this valuable pocket of nature."