First listed on: 02 August 2018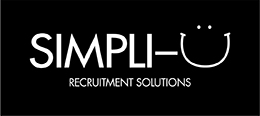 Director Planning & Development
Drive strategic initiatives to attract and retain investment and grow employment
Build effective culture through values-based leadership

Located in Victoria's renowned "Western District" with a landscape dominated by the spectacular Grampians mountain range, Southern Grampians Shire is home to nearly 16,000 people and covers 6,600sq km. Agricultural production is the largest employment sector and rich fertile soils and reliable water availability provide great opportunities for new enterprises like mining, horticulture, viticulture and plantation timber. The Shire has a strong sense of community and offers a relaxed rural lifestyle with access to excellent educational, child care, aged care and health facilities. Council are seeking to appoint a committed professional to the role of Director Planning & Development.
Forming part of Council's Executive Leadership Team, you will lead the Development and Regulatory Services, Economic Development and Tourism portfolios to enhance Council's image and reputation as a responsive, customer focused organisation and support a culture aimed at securing the long- term liveability of the Shire. With a strong emphasis on accountability you will manage a multi-disciplinary team, encourage innovation, continuous improvement and cross-organisational collaboration in the pursuit of effective outcomes. As a leader both internally and within the broader community you will actively engage, consult and collaborate to assist in achieving high quality economic outcomes for the region.
The successful candidate has previous senior management experience in a multi-functional service delivery focused public or private sector organisation. Skills in setting strategic direction, high level planning, policy development and financial management are essential, as is an understanding of the economic, political and social issues affecting a regional community. A naturally engaging values -based leader you are comfortable supporting and mentoring staff to develop their full potential and excited by working in partnership with government, business and the local community to advocate for Councils services and programs. Relevant tertiary and/or post graduate qualifications will be highly regarded.
Together with an attractive salary package including motor vehicle and relocation expenses, Council offers work/life balance and a diverse, professionally challenging and rewarding environment. Please contact Nikki Sportelli on 0498 642 422 for a position description or confidential discussion. Applications should be forwarded to nikki@simpli-u.com.au by close of business August 17, 2018.

Closing Date:

17 Aug 2018
Location:

VIC - Grampians
Work Type:

Full Time
Category:

Economic Development/Commerce
Executive Management
Policy/Strategy/Governance
Regulatory Services