Big schools grow despite cap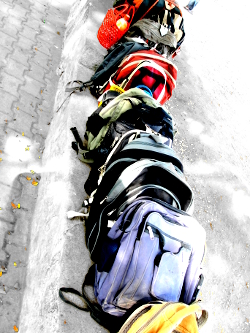 The most popular schools in NSW continue to grow despite a cap on enrolments.
In 2019, the NSW Government introduced enrolment caps that were meant to stop principals from poaching desirable students from other public schools.
The caps were also intended to address under-enrolment at less popular schools, some of which sat half empty.
The limits are based on the capacity of permanent buildings at a given school. The policy means schools cannot accept out-of-area enrolments if they are over, at, or near their cap.
But all in-area students are being accommodated, with demountable buildings provided at any school that breaches the capacity of its permanent buildings.
When the caps came in, the popular Castle Hill High had double its 900-student cap, but it has since grown by almost 10 per cent, and is now more than 1000 students over the cap.
The high-achieving Carlingford West Public had almost three times its 555-student cap in 2019, and last year had grown to almost 1700.
Principals claim they have been adhering to limits on out-of-area enrolments, linking the growth in popular schools to development in the school's catchment, demographic change, and parents moving house to guarantee a place at the school.
Some schools are reducing their student population, with Westmead Public School dropping its numbers by more than 10 per cent (174 students), while Neutral Bay Public, Lane Cove Public and Quakers Hill High all reduced their cohorts by 4 to 5 per cent.
Underused schools are gaining students, with the Cromer High campus of NBSC growing by 20 per cent, or more than 126 students. Enrolments at Hunters Hill High grew by 10 per cent, and 20 per cent at Cumberland High.
"Some people drive past their local school to go to another and I think it's curbed that," says Primary Principals Association president Robyn Evans.
But Labor education spokesperson Prue Car says school options have been reduced while overcrowding continues.
"We've all heard stories of the efforts parents go to, to find the right school for their children, in some cases being forced to move house to get accepted," she said.
NSW Teachers Federation president Angelo Gavrielatos says there is still no proper plan to accommodate an extra 200,000 public school students over the next 20 years.
"We have a government expanding the capital growth for private schools when public schools get demountables," he said.
"They say the modern demountable cannot be compared with the demountable of yesteryear.
"If they're so good, why don't you lease them to private schools as opposed to increasing their capital funding?"
NSW Education Minister Sarah Mitchell has celebrated the government's success, including in delivering more than 30 new and upgraded schools in the past two years.
"I look across Western Sydney and I see excellent schools full of incredible people with ambition and passion for building a fantastic community and life. We are helping them do so with the highest levels of education investment in NSW," she said.