Court actions don't delay Beetaloo drilling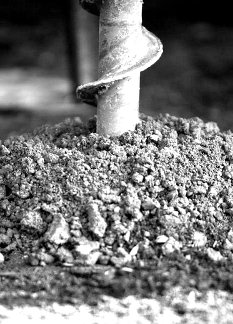 The Federal Government is paying taxpayer money to oil and gas companies to open up the NT's Beetaloo Basin, despite legal issues.
Federal minister for resources and water, Keith Pitt, has put forth the proposed Beetaloo Cooperative Drilling Program.
The plan involves giving Imperial Oil and Gas - a subsidiary of Empire Energy that has close ties to the Liberal party - $21 million for a drilling program to open up the Beetaloo Basin.
Mr Pitt announced the funding despite a challenge of the legal basis of the program in federal court by the Environment Centre NT (ECNT).
"It is important that we continue to get on with the job," Mr Pitt said.
"This project, along with other activity in the Beetaloo Basin, has the potential to create over 6,000 jobs and make a significant contribution to secure Australia's affordable and reliable energy supplies.
"I have also instructed my department to continue with the assessment of other applications to the Beetaloo Cooperative Drilling Program."
Graeme Sawyer from the Protect Country Alliance says the federal government is throwing a "tantrum" in the face of opposition.
"Keith Pitt is being fairly challenged in the federal court – he should await the findings of the case before continuing to give public money to fracking companies," Mr Sawyer said.
"Instead he has spat the dummy and is refusing to allow justice to run its course fairly."
The Environmental Defenders Office is acting on behalf of the ECNT. It wrote to Mr Pitt on 28 July 2021 to ask for a pledge that he not hand over the money while the court process plays out.
The minister got around to responding over a month later, saying on 3 September 2021 that he intended to enter into a grant agreement with Imperial energy in the next three weeks.
ECNT co-director Kirsty Howey says Mr Pitt should not act while the court process continues.
"We would have expected – and had requested – Minister Pitt to delay gifting money under the program until these important legal questions of public importance are determined," Ms Howey said.
The International Energy Agency says no new oil and gas fields should be opened if global heating is to be limited to 1.5℃.