Noosa cuts kerbside service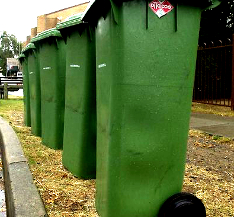 Noosa Shire Council has announced it is scrapping its annual kerbside rubbish clean-up for 2020.
The council says the COVID-19 pandemic has taken a toll on bulky rubbish collection.
Noose follows Brisbane City Council, which made a similar announcement earlier this month.
However, Brisbane Council is now reconsidering its decision after a petition opposing it gained more than 5,000 signatures.
Noosa Mayor Clare Stewart says scrapping pickup this year is not the death knell for the service. A survey later this year will determine whether it should continue.
"The kerbside bulk rubbish collection costs around $250,000, plus the cost to clean-up illegal dumping that occurs on street corners, often involving hazardous waste like asbestos," Ms Stewart said.
"For this budget we have to make some difficult decisions, and deferring this program allows us to save costs and allocate funds to grassroots services such as improving our roads and infrastructure, particularly in the hinterland."