Water pledge weakening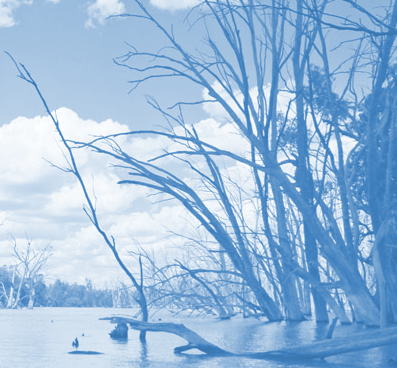 Questions have been raised about whether money meant for Indigenous water rights will actually be delivered.
First Nations were dispossessed of water rights when governments established ownership regimes that excluded them.
They say they have been systematically locked out from the allocation of water rights, and need more for environmental, cultural and economic purposes.
The Morrison Government had pledged to spend $40 million to buy back water entitlements from irrigators for First Nations groups.
But Federal Water Department first assistant secretary Rachel Connell said the government would not meet the March 31 deadline set by Water Minister Keith Pitt to finalise the purchases.
Mr Pitt now says the money may be invested in non-water assets.
"I am a practical guy and we are looking at all opportunities," Mr Pitt said on Friday.
Across the Murray-Darling Basin, 44 First Nations groups share in just 0.12 per cent of the water market.
Their 64 entitlements give rights to 13 gigalitres, worth just $15 million in a total $16 billion water market.
Grant Rigney, vice chair of the Murray Lower Darling Rivers Indigenous Nations, says spending the money on non-water assets would be a "huge breach of faith and backward step" for the Morrison government.
First Nations groups say holding water assets can deliver sustainable economic returns, while other stimulus investments may only provide one-off benefits.
"If this fund was for irrigators [the government] would be jumping through hoops to get the money out the door to buy water," Northern Basin Aboriginal Nations leader Fred Hooper said.