'Yes' campaign in high gear

Print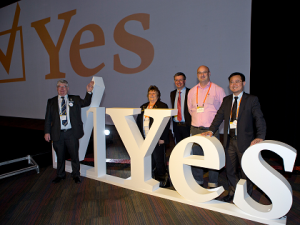 The Australian Local Government Association has launched its website and PR campaign in favour of a 'Yes' vote on the upcoming referendum for recognition in the constitution.
The campaign website www.thefactssayyes.com.au is now live, and the association says PR kits have been mailed to councils across the country. The ALGA says the packs are designed to brief referendum spokespeople and the communications team in each council with their campaign messaging, and also help councils to plan their own campaign in the lead-up to the referendum.
In a statement this week the ALGA said: "[the] campaign for a YES vote is intended to be driven by local councils and is essential to garnering awareness and support. It's the local projects and initiatives that will resonate best within each community... it's not just the Mayors and councillors who will give this campaign real impact but members of each local community who benefit every day."
The ALGA will continue its heavy push for an affirmative vote on the issue which would see local government recognised in the Australian constitution, and allow the Federal Government to fund small councils directly.