ALGA outlines path to smart cities

Print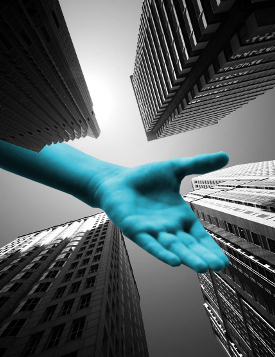 The Australian Local Government Association (ALGA) says technology is just one part of creating more prosperous and innovative communities.
Delegates at the recent National General Assembly of Local Government in Canberra were the first to see the 2017 State of the Regions report, which argues that reducing the inequality of income distribution within and between Australian regions will be pivotal to strengthening Australia's economy in the aftermath of the mining boom.
But it says that technology alone will not lead the to the development of smart cities, and that a 'joint effort' is required at the community level to drive improvements.
ALGA president Mayor David O'Loughlin says councils collect huge amounts of data that could be better employed to improve the lives of residents.
"This data and information can inform decision-making to create opportunities and support the delivery of better services for our communities," Mr O'Loughlin said.

Sunshine Coast Council Mayor Mark Jamieson used his city's Maroochydore Bright City project as an example.

"The Maroochydore City Centre is the only green field central business district in Australia at this time," he said.

"We're taking the opportunity with this green field development site to build in from the ground up, the infrastructure and technology solutions that will deliver Australia's first truly 'smart city'.

"These technologies include smart lighting, smart parking, smart water and Australia's first underground pneumatic waste system."

"From online services, high-speed public wifi, digital training hubs, connected lighting, online community consultation, project information portals, infrastructure monitoring and smart devices, local communities and businesses are trailing and embracing change at many levels.
"We are particularly delighted to congratulate the City of Melbourne for recently winning the 'Most Intelligent Community in the World' title from the New York-based global think tank, the Intelligent Community Forum."