Amalgamation talks lead to forced suggestion

Print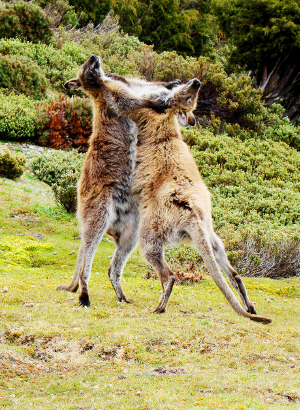 Local government amalgamation and resource sharing in Tasmania has been backed by 23 or the state's 29 councils.
While the State Government consistently ruled out forced amalgamations last year, it has now started leading meetings to move the issue forward.
Local Government Minister Peter Gutwein unveiled the latest developments at the Local Government Association of Tasmania (LGAT) Conference in Launceston this week.
"Significant progress has been made, and I can announce today that 23 of the 29 councils in Tasmania are taking the next step," he said.
"I want the discussions between councils to start as soon as possible and I want the modelling of the various scenarios to commence at the earliest opportunity.
"While it's disappointing that some councils have chosen not to participate, I remain hopeful that they may reconsider."
Councils across northern Tasmania agreed to discuss resource sharing, as well as eight of nine councils in the north-west.
Brighton Mayor Tony Foster – leader of one of five councils that will not sign up for merger discussions - said recent surveys found residents are resisting amalgamation.
"The final report came back and indicated that 60 per cent of the people did not want Brighton to change," he said.
"They wanted Brighton to remain independent as it is."
Launceston City Council Mayor Albert van Zetten supports resource sharing and amalgamations, saying that ratepayers are currently paying for services used by people living outside the council region.
He said amalgamations may have to be forced, as many will not move voluntarily.
"That's probably the only way it will ever happen if you want it to happen," he said.
"It's going to [have to be] some sort of forced, or rationalisation of boundaries."