Auburn's issues to air-out in suspension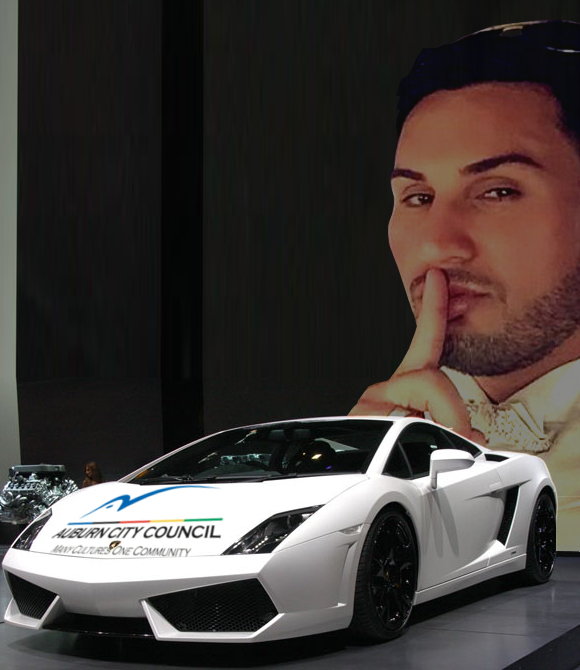 NSW Local Government Minister Paul Toole has suspended Sydney's infamous Auburn Council.
The council has been the subject of much malignment and media mockery in recent months, spurred by the actions of outspoken and outrageous deputy mayor Salim Mehajer.
Independent administrator Viv May has been appointed to run the council after allegations of councillors' misconduct led to a public enquiry.
The councillors have had their $500,000-a-year ratepayer-funded perks stripped, which means Mayor May Le Lam is without her $90,000 official government duty Lexus.
Other councillors were made to hand in computers, will have to pay for their own home internet access and mobile phone bills, and have been locked out of their offices.
"There are allegations made against individual councillors that need to be looked at further," Mr Toole said.
"Given the serious nature of the allegations the council is facing, it is clear that it is in the public interest to temporarily suspend the council during the course of the inquiry.
"Auburn ratepayers deserve a strong council that is acting in their best interests. The only way to achieve this is for me to temporarily suspend the councillors so the inquiry can be undertaken effectively."
The public inquiry relates to property deals that allegedly benefited some councillors.
It is alleged that the council voted to sell a carpark in Lidcombe to a Mehajer-owned company for millions of dollars below market value.
There are allegations of similar dodginess in the rezoning of Berala Town Centre, which was changed to include the family home and investment property of Councillor Hicham Zraika.
And finally, the public has demanded more information on the rezoning of a large area in Lidcombe where Auburn Councillor Ronnie Ouiek owns property.
Well-known deputy mayor Cr Mehajer is two week in to a four-month suspension imposed by the NSW Civic and Administrative Tribunal for not declaring a pecuniary interest.
He hit back at the decision via his favourite outlet – text messages to the media.
"The decision of the 'suspension' remains respected. I am however disappointed that the 'indefinite suspension' has taken place prior to the completion of the ongoing investigation," he wrote in an SMS to News Corp.
"I believe that this has raised more concerns from the public relating to the Ministers 'abuse of power', as we all can appreciate the understanding of 'cause & effect'."
"I believe that it is now a matter for the Australian Legal System to play its roll [sic] in reference to the above to ensure justice is kept."
The allegations have renewed call for the government to ban developers and real estate agents from sitting on councils.
Cr George Campbell – one Auburn councillor who does not appear to have any recent allegations of dodginess against him - says he would support such a move.
"Where you have developers or real estate agents on council you have high risk," he told reporters.