Barnett bails as state stays fractured

Print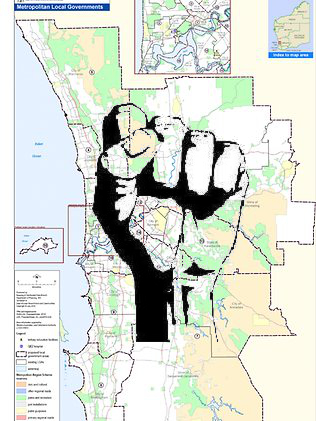 Forcing Perth councils to merge has become too difficult for WA Premier Colin Barnett, so he's given up.
Mr Barnett told ABC Radio this week: "Yep, I've failed. So I've put up the white flag".
The WA Government had planned to cut Perth's 30 councils down to 16, but a resounding 'no' vote by residents has scuppered the scheme.
West Australian Local Government Association (WALGA) President Troy Pickard said the botched process – which was originally instigated by WALGA - was damaged beyond repair.
"Whilst WALGA and the Local Government sector have long supported structural reform, this process has become completely unravelled and we cannot carry on with the remnants," Mr Pickard said.
"Our support has always been for metropolitan-wide reform based on a clear vision, that was fully funded and carried out with a consistent and consultative approach – and the State's process no longer meets any of these criteria."
Mr Barnett had hoped to expand the City of Perth to include some nearby icons, as well as encompassing the City of Vincent.
But he now appears to be moving on to a new idea.
The WA Government will champion a City of Perth Act that pushes for icons such as King's Park and the University of Western Australia to be included in the city limits
Some councils have reportedly backed 'boundary changes', which could see the merging of two or more councils but without invoking the Dadour provisions that let residents vote on the merger.
The reforms have created obvious friction between state and local government.
Mr Barnett told radio reporters that some mayors had privately backed mergers, but said the opposite in public.
Over in New South Wales, Premier Mike Baird will be keenly watching the fallout, as he plans similar mergers to bring the number of Sydney Councils down from 41 to between 15 and 18.
Local councils have been forced to submit Fit for the Future applications – which either prove that they are sustainable on their own or agree to merge with their neighbours.
Unlike in WA, NSW residents cannot vote to halt mergers.