Battery factory considered for Far North

Print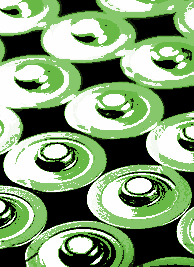 An international consortium is looking at setting up a high-tech battery factory in regional Australia.
The consortium is led by Boston Energy and Innovation chairman Bill Moss and backed by Kodak has signed a memorandum of understanding with Queensland's Townsville City Council to investigate the financial viability of building a "cutting-edge" battery manufacturing plant in the city.
The proposed plant would produce 250,000 car batteries per year, or one million home battery units, or support 300 microgrids to power small towns.
The BEI consortium includes Magnis Resources Sydney, and US companies C4V Incorporated, C&D Assembly Incorporated and Eastman Kodak Company.

"This is a strategic step for Australia to be a world leader on the battery frontier and to ensure energy security of our nation," Mr Moss said.
Townsville Mayor Jenny Hill said the plant would be the "biggest single stimulus for jobs and economic development in Townsville in decades".
"Townsville's economic fundamentals are strong and the hard work we're doing to sell the city's potential and attract potential investors is paying off and was the reason the consortium has come to the city," Cr Hill said.
"We have a long way to go, but when I met with representatives of the consortium my message was plain and simple — we are open for business and will do everything we can to secure the project.
"The consortium is talking about a manufacturing plant that will make Australia a major player in the production of sustainable energy storage.
"We will be calling on the support of State and Federal Governments and pulling out all stops to tick all of the boxes on suitable land, power, port, transport links and workforce."