Better building sought in SA planning shift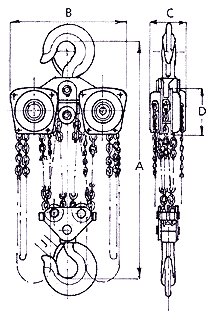 The South Australian Local Government sector continues to lobby for significant changes to the State's planning system, changes it has wanted for years.
The Local Government Association of South Australia says a breakthrough could be on the way.
"We have been looking forward the Government's response to the independent planning review and welcome the commitment made today, by Planning Minister John Rau, for State and Local Government to work together to implement the recommended changes, where we are in agreement," Local Government Association President, Mayor David O'Loughlin said.
The LGA met with the Minister this week to discuss the way forward.
"The Government's commitment to overhaul the planning system dovetails with the LGA's and industry's call for reform." O'Loughlin said.
"While we do not agree with the entirety of the Panel report we do agree that the current system needs extensive reform, potentially from the ground up.
"We are pleased that the Government will progress reform ideas that have long been requested by the LGA, particularly improvements to the speed of rezoning processes, stronger emphasis on high quality design, stronger public engagement, less costly appeal options, stronger enforcement, setting an infrastructure funding framework, investing in an on-line planning system and introducing more rigorous performance measurements."
"The Government has listened to us about regional planning models and the need for legislative change to support regional approaches with those who are willing to try it.
"Local Government has the experience and knowledge to make these ideas work and we look forward to working closely with the Government on the structure and content of the new planning legislation," he said.
But Mayor O'Loughlin said there are a number recommendations that do not wash well with the local government sector.
"We don't support the removal of Elected Members from Development Assessment Panels and we are not convinced that the Government has any compelling evidence that would support the need for this reform," he said.
"Media interpretation, that removing Elected Members from considering what is a small percentage of applications is the crucial element of the changes, is a complete misunderstanding of the complexity of the planning system and the huge raft of problems that only a comprehensive reform process will resolve."