Bottles and bacteria plague WA towns

Print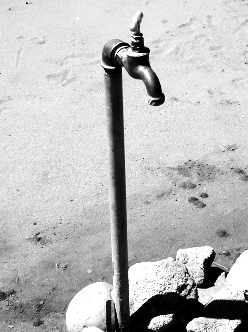 Remote WA communities say their drinking water supplies are contaminated with deadly bacteria and chemicals.
A growing number of towns are becoming reliant on bottled water, with some complaining that their water infrastructure has been getting worse for decades.
An auditor-general's report from May last year found that over a dozen of WA's 271 Aboriginal communities had dangerous levels of nitrate in their water supply.
In some towns, nitrate levels were high enough to cause a potentially fatal condition known as 'blue baby syndrome'.
Four communities had high levels of uranium in their tap water, while 76 had water contaminated with E. coli or Naegleria microbes, which can both be fatal.
A State Government review of the viability of WA's 271 Aboriginal communities is still underway, but will include an audit of services and infrastructure in each location.
While no decisions have been made about the fate of the communities yet, outrage emerged after warnings last year that support for a number of communities would be cut off.
The WA Government says existing funding arrangements will continue for at least another year.
The maintenance of remote community infrastructure was primarily a Commonwealth Government responsibility until 2014, until it walked away after years of negotiation with WA.
WA's Housing Authority tests the water each month at all 84 communities that receive State Government funding for essential services.
The authority has been delivering bottled water to 15 communities, but only enough for bottle-fed infants under three months old.
Reports say the supply is often taken up by other residents who prefer the taste and safety of bottled water.
Comments from locals and the Housing Authority are available here.